Prototyping through additive manufacturing allows you to see the entire assembly in working condition and make tweaks where necessary. However, a 3D printed hinge brings some complexities to the setup even though living hinges are a fairly simple concept.
There are ways to go around it by using tapes or assembling smaller components. However, they are not as effective as printing the entire part together. The prototypes in those cases are also not precisely like your final product.
3D printing the hinge is an excellent, yet complicated alternative that ensures your prototypes are perfect. While it's difficult, there are still ways for you to ensure that you obtain the best results.
This article will take a look at the best practices to develop excellent 3D printed hinges that work well and ensure that your prototypes are exactly what you need.
3D Printed Hinges: A Brief Overview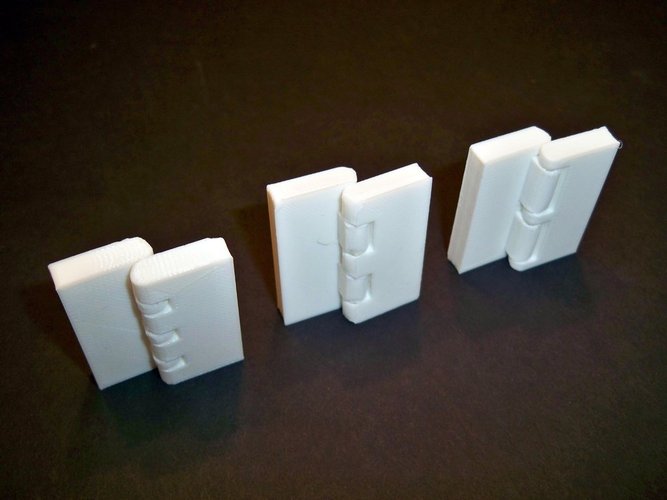 Living hinges are one of the simplest mechanical elements that connect two rigid parts. From the smallest things like your doors to an elaborate industrial setup, you'll find hinges everywhere.
Printed hinges are exactly what their names suggest. They operate in the same way as well, however, the difference is in their design. Building a hinge that exactly replicates the original part in the prototype is challenging, but you'll have to use the right materials and techniques.
As a rule of thumb, it's important to remember that any 3D printed moving component, including living hinges, requires air gaps. You'll need to add these air gaps or negative spaces in your design for the most realistic prototypes.
However, there will be many instances where you'll need to modify your design a little bit to make it suitable for injection molding or any other manufacturing process you select.
The Advantages of 3D Printing a Hinge for Prototyping
Hinges are a great solution if you are looking for a viable and low-cost solution to join two rigid parts together. They offer a secure and functional connection with the flexibility to open and close things.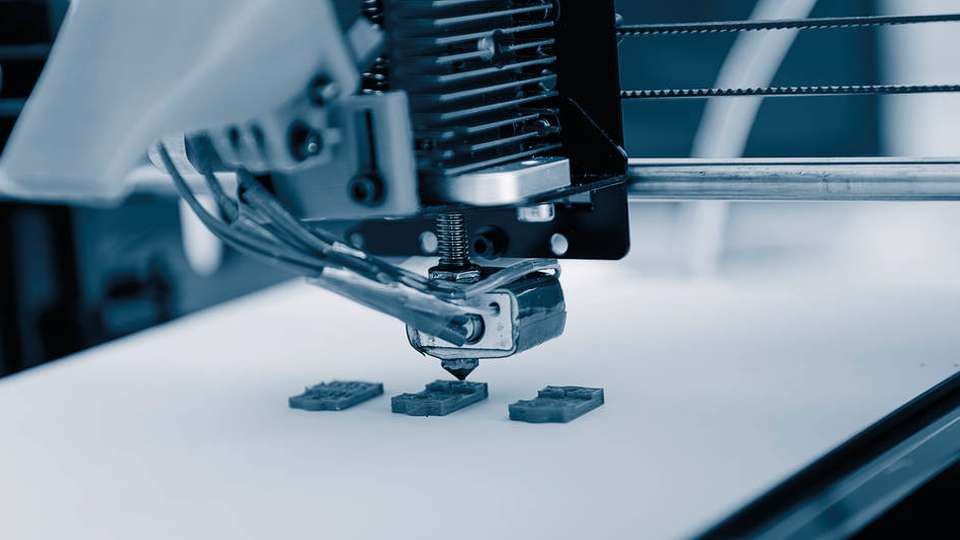 3D printed hinges come with the same set of advantages as any hinge. Depending on the application, you'll either opt for printing a hinge in parts or printing the entire thing together. Both are viable ways, but the latter is better. Here are a few reasons why.
1 – Reduced costs
Living hinges are quite simple in their operations. Printing the entire thing together instead of separate parts reduces the overall costs. If you are relying on a 3D printing service, then you'll know how important it is to reduce the costs of 3D printing as much as possible by targeting all the determining factors.
You don't have to spend any time on assembly or other post processes. However, you'll need a little more time during the design phase as hinges have different design requirements.
2 – Enhanced durability
Hinges need to open and close repeatedly. 3D printing the overall structures gives you the extra durability you need to ensure that your prototype remains in the perfect condition you need.
3 – Better appearance
Finally, you might need to present your prototype in front of investors or your boss. So, a proper hinge with great surface finishes gives the real picture of the design and simply looks better than any other regular solution at the same time. Isn't that excellent?
7 Ways to Develop the Best 3D Printed Hinge for Any Prototype
Now that you are aware of the basics of a printed hinge, the next question is how to make one. It's important to reiterate once again that 3D printing a hinge is a little complex despite the simplicity of the component itself.
So, there are several factors to consider when you decide to start the printing process for the living hinge. Some of them are the design itself, its dimensions, the material, orientation, the process, and the post-processes you do. Let's take a look at each of them in detail.
1 – The 3D printed hinge design
Before learning how to 3D print a hinge, you need to know its design elements of it. The design requirements for printed hinges are very similar to regular ones. You need to select an appropriate bottom radius and a tighter recess for the best operations.
The design dictates the amount of stress on your living hinge. The more stress on it, the sooner it will fail. So, you need to be careful about it.
2 – Hinge thickness
Thickness is another parameter you need to consider during the production phase. Hinges should have a maximum of 2 contours as it helps with the printing process.
Generally, there is a direct relationship between the wall thickness of the 3D hinge and the number of cycles before failure. However, you need to be careful about the difficulty in manufacturing and the tensile stresses, which also increase with the thickness of the material.
3 – Material properties
Hinges require strength, endurance, and flexibility. Whatever material you choose needs to have high impact strength and the appropriate material properties according to repeated operations without any fear.
4 – The right printer for the job
Not every 3d printer is the same. Experts know that different kinds of printers work well with different kinds of materials and designs. As a designer, you need to ensure that you are using the best combination for excellent results.
The right printer will give you the best cost and versatility. Printed hinges or any other 3D printing prototypes have an inherent advantage. You can test out numerous iterations and variations of the design without any additional setup. Therefore, the printer you select should also have the required characteristics you need.
5 – Printing orientation
Depending on the type of printer you are using, you'll need to be careful about the plane you select. For instance, FDM printers with parts in the horizontal plane deliver more strength. During the printing phase, you'll need to be careful about the settings and calibrations you select. Otherwise, your hinge will not be as effective.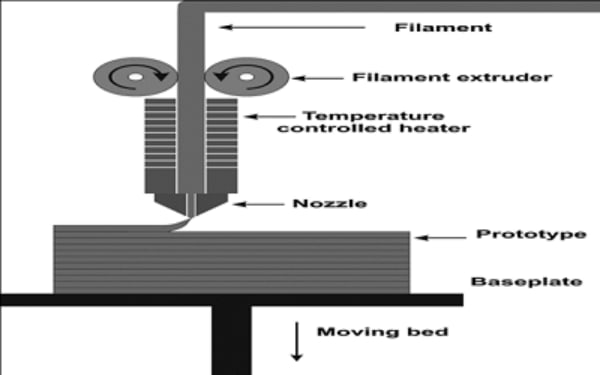 6 – 3D printing process
Along with the processes and material, you also need to be careful about the technology you select. Different design rules apply and the following 3D printing processes work best with living hinges.
Fused Deposition Modeling (FDM)
Selective Laser Sintering (SLS)
Material Jetting
7 – Post-processing
Generally, 3D printed materials don't need any post-processing. However, you can increase the fatigue properties by annealing after the printing process.
Annealing is a simple process where you heat the material up until it gets flexible. Once you reach that temperature, you'll need to wait for it to cool down. Do it multiple times and your printed hinge will be able to withstand more load and deliver better results.
If you want an affordable route into the world of 3D printed hinges, RapidDirect is your great shout.
Try RapidDirect Now!
All information and uploads are secure and confidential.
Examples of 3D Printed Hinges
Now that you are aware of the benefits of 3D printing a hinge, it's time to look at some popular variations you can get of a #D printed one. Some of them are actual prototypes while some are simple proofs of concept.
Here are the 5 top variations of printed hinge designs.
The Parametric Hinge
The parametric hinge is perhaps the simplest, yet the most versatile variation out there.t You can find it in your doors or any other assembly where you need to connect two rigid elements.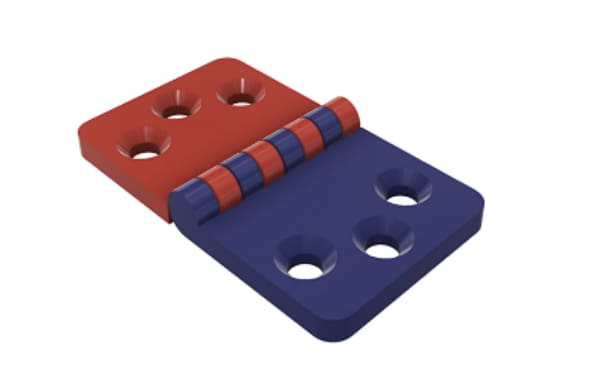 For 3D printed hinges, this variation requires finesse and the right technical characteristics. Do it right and it can help in prototyping and even use it to reinforce or replace the faulty hinges in your everyday applications.
Bag Clip
This is another common item with an extremely simple design and a plethora of domestic applications. It's a simple folding piece that goes on top of an open bag to seal it again. The single thread on the bag clip can allow you to store essential food items in a way that retains their freshness over a longer time.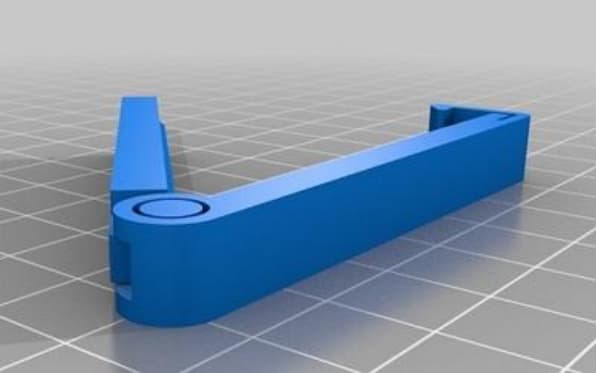 Hinged Box
This proof of concept has numerous applications in the consumer industry because of its packaging potential. However, the applications of hinges are quite limited in this domain.
Jointed Robot
This is another hinge application with a lot of versatility. You can combine ball joints and hinges to build multiple items including the design of a robot or figurines.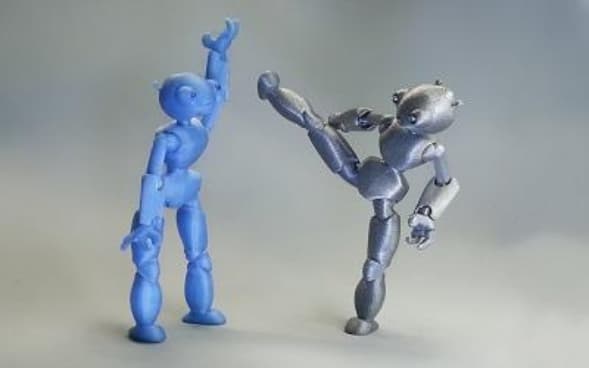 Cable Chain
Cable chains comprise numerous joined hinges and have multiple applications in industrial machinery, elevators, etc. Prototyping them with 3D printed hinges can help you perfect the design and ensure its viability.
Consider RapidDirect for Unmatched 3D Printing Services at the Best Price
3D printing is so accessible today that you can start doing it from your room. However, industrial prototyping requires greater accuracy, consistency, and versatility. RapidDirect is an ISO-certified organization that boasts the most experienced team with state-of-the-art equipment. And the best part is that its 3D printing services are at the most competitive price.
So, if you are looking for a reliable and experienced partner for 3D printed hinges or any other additive manufacturing needs. RapidDirect is the right place for you. The team at RapidDirect has the versatile experience of solving numerous industrial problems and is always ready to prove its mettle in a new field. Contact today and get started with the best 3D printing services for your functional prototypes and production parts.
FAQs About 3D Printing Living Hinges
Can I 3D print parts that move?
Yes, absolutely. It's more than possible to 3D print moving parts. You can either print your parts separately and assemble them later or print the whole thing at once. The approach depends on multiple factors like your design complexity, material properties, printer capabilities, and much more.
Why are 3D printed hinges important?
Generally, a hinge or any other design helps you prototype effectively. You can create a proof of concept and multiple other variations of the product before investing more money in an injection molding or any other high-volume manufacturing setup.
Are there any special printers for 3D printing living hinges?
No, there are no specific printers that are designed specifically for hinges. Any D printer can theoretically deliver you an excellent printed hinge as long as you fulfill the design requirements and other basic steps. However, having the right combination of material, printer, and design approach are important. You can do it yourself or even take help from a 3D printing service for important projects with little to no room for errors.
Are there any recommended materials for 3D printed hinges?
While hinges designed from 3D printing can be of any material. You'll often find a PLA living hinge or PETG living hinge more easily. Apart from that, Nylon, different resin combinations, and rubber-like materials are excellent choices