Wall thickness is the distance from the external part to the internal part of a 3D print model surface. Also known as a shell, it plays an important role in supporting 3D print models. However, when it is not optimized, several defects such as warping and straining can occur. Consequently, getting the best wall thickness for 3D printing is an important decision you should make.
In this article, we will introduce the basic information about 3D printing's wall thickness. Therefore, you can gain some insights into getting the best one for your 3D project.
Basic Information About Wall Thickness for 3D Printing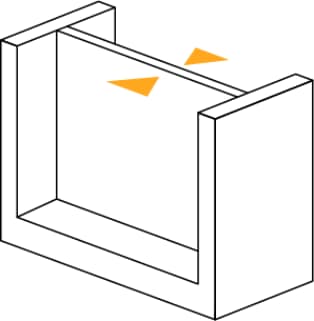 To get the best wall thickness for 3D printing or, overall, the best 3D prints, you should consider two important things: the minimum, maximum and recommended wall thickness of 3D printing.
Minimum Wall Thickness of 3D Printing
The minimum wall thickness is the smallest thickness a 3D print can have without losing functionality. When choosing the right one, you should consider the 3D printing process, gravity and other forces, the area of use of the 3D print, and aesthetic goals. More importantly, every filament has its manufacturer's enabled minimum wall thickness.
Common Materials and their Minimum Wall Thickness
ABS – 1.5mm
Brass – 0.6mm for a natural finish
Gold – 0.8mm
Aluminum – 1mm
Standard Resin – 1mm
Polycarbonate – 1mm
Polyester – 0.8mm
Titanium – 0.5mm
TPU – 1.5mm
Fiber-reinforced plastics – 2mm
Nylon – 0.8mm
Polyethylene 0.8mm
Maximum Wall Thickness of 3D Printing
If the 3D print requires a thicker wall due to supports, there is also a limit on the wall thickness you can allow for such a design. This is very important, especially when considering metal materials.
When you don't consider the maximum wall thickness, it can lead to internal stress, cracking, or breaking. A very good example is when you want to make a phone case. Choosing a needlessly high wall thickness for this type of product will reduce their flexibility.
Recommended Wall Thickness of 3D Printing
The wall thickness majorly depends on the type of materials. For materials such as TPU, known for flexibility and rubber-likeness, a minimum wall thickness of 2.0mm is enough. For more rigid materials such as PLA, ABS, and Nylon, a minimum of 1.5 mm is enough. However, some people still go as low as 0.8 mm.
| | | | | | |
| --- | --- | --- | --- | --- | --- |
| Material | PLA | ABS | Nylon | ABS-Like | Rubber-Like |
| Recommended Wall Thickness (mm) | 1.5 | 1.5 | 1.5 | 1.0 | 2.0 |
| Minimum Wall Thickness (mm) | 0.8 | 0.8 | 0.8 | 0.6 | 0.8 |
The Importance of Optimizing Wall Thickness
Choosing the best wall thickness for 3D printing is essential in the function, durability, and aesthetic of the 3D print. While some printers have slider software that optimizes wall thickness, you might have to optimize manually. Below shows the importance of optimizing it.
· Reduces Internal Stress
The chance of creating internal stress will be reduced. Since there is a reduction in internal stress, there is a low chance of warping or other defects occurring.
· Conserves Materials
The optimization ensures the efficient use of materials which will reduce the cost of printing. The reason is the reduction of filament you are working with using the right wall.
· Improves Productivity
Optimization of the wall thickness will also ensure high productivity, reducing the cost and time taken to make 3D prints. Consequently, the best 3D printing enthusiast considers the wall thickness important, especially in the commercial setting.
· Reduces Damage of the 3D Print
Optimizing the wall thickness will reduce the chance of 3D prints getting damaged after production. For example, if a 3d printing has too small wall, it may be damaged when you remove the support structures or polish the model. Therefore, choosing the perfect wall thickness is quite important.
How to Pick the Best Wall Thickness
To choose the best wall thickness for your 3D printing project, these are the factors you need to consider:
· Consider the Purpose of Printed Parts
After knowing the purpose, it is possible to use other tips explained below to better wall thickness. For example, if the printed parts will be used for high-end purposes, it is better to use a strong wall thickness. However, a thin wall thickness can be ideal for flexibility and not-needed structural purpose.
· Consider Filament Materials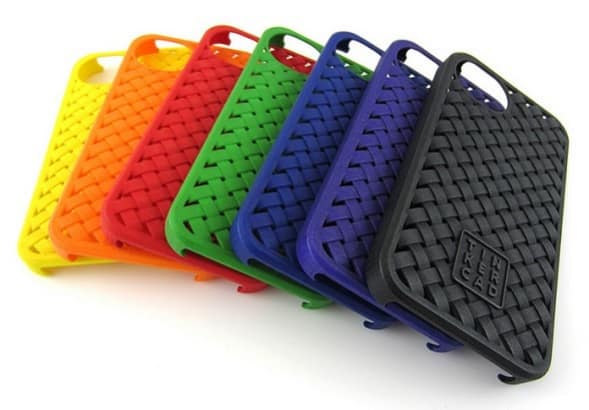 The filament materials you are working with are also a big factor. There is a thing you should note here: the flexibility of the materials.
For flexible and rubber-like materials, ensure you use a higher wall thickness. As discussed before, materials like TPU would have a minimum wall thickness is 2.0mm. You might need to tone down the wall thickness a little for more rigid materials. If you are working with PLA, ABS, and Nylon materials, you can have a minimum wall thickness of 1.5mm. Some manufacturers will say a wall thickness as low as 0.8 mm is enough. We wouldn't recommend this as it won't work on all designs.
· Set Suitable Scale of the Model
Another thing you should take note of is the scale and of the model. Ensure you set up a suitable scale as it is possible for the materials to be unprintable if you set a very small scale.
· Keep Support Structures in Mind
Overhangs features are unique when you think of 3D printing. They must be strong enough to function without collapsing during the printing process. They must also not be too thick as this will defeat their purpose.
Many people use supports structures to improve overhang features, making printing their minimum wall thickness possible. However, this will lead to the consumption of more filament materials.
· Consider Thickness of Adjacent Walls
After the filament extrusion from the nozzle, it cools down and expands. Since the 3D print has corners that prevent them from warping, it can also lead to thermal stress due to the expansion. The generation of thermal stress becomes high when dealing with thick walls, and it can lead to failure at any weak point of the print. Consequently, it is important to keep the wall thickness consistent. The wall thickness of a segment should be wall 60% of the wall adjacent to it.
· Use Internal Radius Curves
Thermal stress accumulates at the corners and edges, letting the corner warp. Therefore, the better way of distributing such stress is to use rounded edges. If the 3D print must have a sharp edge, you might also reduce the accumulation of stress by curving the edge on the inside. This will also improve the aesthetic of the product.
· Gravity is Very Important
One of the obvious things most people mean that can affect the wall thickness is gravity. Most enthusiasts only work towards detecting possible defects related to floating parts, unstable positions, etc. However, with gravity in mind, you can control such. You need to analyze the geometry of the print design and check where the possible stress will be. You can then correct it by thickening such parts.
Common Wall Thickness Issues
There are several issues that you might encounter if not choosing the right wall thickness:
· Loss of Details When Scaling
If there is a disconnection between modeling and printing, the issue would occur. Although the design might be structurally sound, it might not be feasible in the real world. Therefore, you can experience scenarios where the wall thickness is too thin due to scaling down. Consequently, small-scale models should have low wall thickness values, while large-scale models use a thicker wall value. This will help you avoid losing small details of the 3D model.
· Warping
During 3D printing process, successive layers must have enough contact with each other. When this does not occur, there can be defects with the part. One of the major defects you can experience is warping. Warping is a 3d printing defect that occurs when the part shrinks and the corners lift and detach from the build plate. It occurs during or after printing due to exceeding the 3d printing minimum thickness for the part. It is also a common wall thickness defect in injection molding.
· Curling
Curling can occur when using FDM, SLS, or other 3D printing processes that melt or sinter raw materials. Curling is a defect in which the corner of the 3D print curls up after printing. This is due to the cooling process dependence on the design's shape, contour, and wall thickness, which can be irregular when there is a drastic temperature change.
Conclusion
One of the few crucial things you need to know about 3D printing is how to choose the best 3D wall thickness. The reason is not farfetched as any error related to 3D printing can result in defects such as warping, curling, etc.
While it might take a few runs for you to get the best wall thickness for 3D printing right, understanding the concept can help you get the best. You can stick to basic principles such as remembering the minimum wall thickness, using supports, and consistency.
RapidDirect 3D Printing Services For You
At Rapiddirect, we have experts well versed in 3D printing that can advise you on wall thickness.
In addition, we also provide 3D printing services to customers with an eye for quality standards. Our platform can offer you instant quoting and automated DfM analysis within 12 hours after you upload your design file. More importantly, the quotation for your project is quite competitive as we promise up to 30% price reduction. Plus, we have manufactured a number of 3D printed parts that satisfy our valued customers. So, start your 3D project now.
FAQs
What is wall thickness in Cura?
Cura shell thickness is about is 1.2mm. This is equal to 3 lines on a standard 0.4mm nozzle. This follows the general acceptance by many 3D printing enthusiasts as it factors part strength with functionality.
How strong is 50% infill?
The strength of a 3D print depends highly on the infill percentage. However, measuring the strength of a 50% infill will be relative to a higher or lesser percentage of the same materials and designs. For example, if a project has a 50% infill, it is stronger than a 25% infill (25 percent stronger). Note that the increase in strength due to increasing infill percentage is not linear.