Having a prototype is one thing, but turning it into an actual product for use can be overwhelming. This is why many products built to test a concept or process die without seeing the light of day. So, how do you move from prototype to production?
In this article, we will provide great information on how to go from prototype to production, the steps, the strategies involved, and other important things to help you achieve it successfully.
From Prototype to Production Process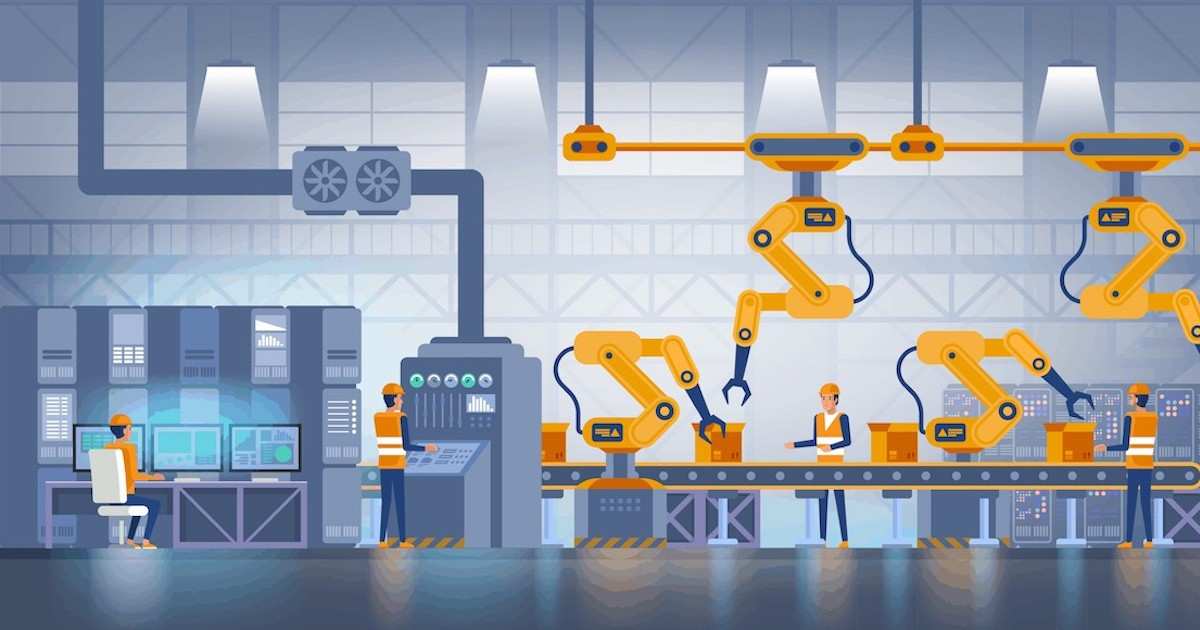 Moving from prototype to production is often overwhelming, especially for newbies in the manufacturing sector. It is also a common error to assume this process is similar to all product development ideas, but this is far from the truth.
The truth is each manufacturing process is unique, and the same goes for products. That a process worked for a product you currently have in the market does not mean it would work for the new one you want to launch.
Here is what the general process from prototype to final product entails.
First, develop an idea for the product. The next process is to create a design drawing, which is often not straightforward since you might have to work on the design several times to ensure seamless functionality and manufacturability. The third step in this process is to develop a 3D model of the drawn design. After which, you can make a prototype and test its functionality. This process can also be repetitive for optimal product functionality.
After developing and ensuring prototype functionality, the next step is to decide on the quantity of product you want. Your decision would determine the type of rapid prototyping molding you use, soft or hard tooling.
Then you can sign the manufacturing contract and manufacture your products or parts. In the case of product parts, it's recommended to assemble them before shipment. While this process might appear linear, there would be a lot of back and forth if you are looking to develop a product that meets quality standards.
Now that we know the prototype to the production process, let us discuss each process in detail.
1. Create a Great Digital Prototype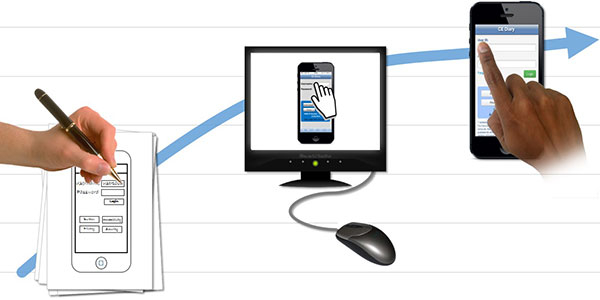 If you are looking to turn your amazing idea into a product, then creating a prototype is the first step in the right direction. Here are different ways you can use for prototype development.
Conceptual Prototyping
Conceptual prototyping involves communicating your ideas and exploring concepts that match your idea and it is one of the cheapest prototyping methods. With this communication, it becomes easier to identify the basic requirements for its production, its key features, and the challenges you may likely encounter.
With conceptual prototyping, you can use a Styrofoam cutting or sketching to showcase and communicate your idea.
Feature Prototyping
Feature prototyping involves developing the prototype for parts of a system to collect information on its workings and functionality requirements. This type of prototyping also helps collect information on the limitations on constraints of the developed parts of the entire system.
It is important to note that this type of prototyping is ideal for use when developing parts of a mechanical system or electrical system.
Evolutionary Prototyping
You use evolutionary prototyping when a working prototype needs further analysis and modification. Variables up for modification with this type of prototyping include performance, cost, and availability of materials.
More importantly, this type of prototyping is often continuous as the initial design keeps getting tested and evaluated until high-volume production and launching.
Estimated Timeline of Creating Prototypes
The estimated timeline for prototype creation depends on the phase of prototyping you are currently on. If you are still in the concept and ideation phase, it could take anywhere between one week to one month, depending on the speed of design approval. If the design is ready, prototyping could take anywhere between a few days to a few weeks, depending on design's complexity.
With a prototype that needs modification, using rapid prototyping would reduce the prototyping time to a few days. But if you use the traditional prototyping process for this modification, the estimated timeline is often between a few weeks and months.
Additionally, to get your prototypes faster, then consider the rapid prototyping services of RapidDirect. Not only does RapidDirectmakes prototypes as fast as 1 day, but it also helps you verify and iterate your design.
Try RapidDirect Now!
All information and uploads are secure and confidential.
2. Do Market Research, Test Products
Now you have your prototype. Before production, you must test its demand and acceptability level. So how do you do this?
Test Demand for The Product
Crowdfunding projects are one of the easiest ways to test the demand level of your product. If people are willing to crowdfund your project, then it clearly indicates that it will be in high demand after production.
Tooling, Sampling & Non-Production Release
Tooling is the process that converts the prototype from a digital product to a physical sample with different replications. The sampling here aims to assess the product, its performance, and functionality, and to make any required changes before multiple productions.
Tooling and sampling make up the non-production release phase, after which the documentation is essential for manufacturing plastic prototype and other types of manufacturing, like machining prototype tooling and 3D printing prototype.
Ensure the Prototype is Good for Mass Production
After the development process of the prototype, there could be modifications to improve quality and eliminate flaws. Eliminating flaws in the prototype stage would help save time and cost of production in the long run.
3. Take Your Product From Prototype to Low Volume Production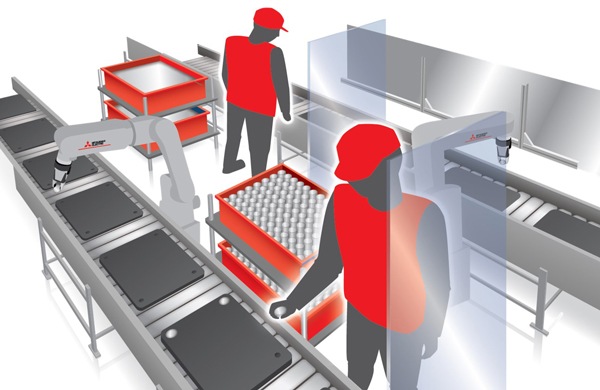 After designing the prototype, and ensuring it meets all the right standards from form and function to aesthetics and fit, it is time to proceed to low-volume production.
Low-volume production often entails manufacturing products in small batches ranging from 50 to a couple of hundred to meet market demand. Also, depending on the project, low-volume production is a stepping stone to high-volume production, or all there is.
Below are some things to consider before undertaking low-volume production;
Prepare Required Documents
The following are documents that would facilitate low-volume production;
Product Requirements Document: This document, also known as PRD, helps define the purpose, the value of your product, and its features.
3D files: This is a document that contains the design files for your prototype. It has to be of good quality and detail while defining the entire part of the system.
Material, Color, and Finish: Document detailing the color, type of material, and finish applied to every part of your prototype.
Costed Bill of Materials: The CBOM document entails a detailed cost bill of materials for all the components contained in the prototype.
Non Disclosure Agreement: Also known as NDA, is an agreement signed with your manufacturer or supplier. Ensure you do not share your project files before signing this agreement.
Final Prototype Review: This document shows the prototype's progress, highlighting key challenges and issues.
Ideal Lead Time
This is the time for production. The lead time is often very short if you outsource your production to a manufacturer from the design and prototype phase to the manufacturing phase. However, the lead time is considerably longer if you contract the manufacturer after developing your prototyping. The reason is that the manufacturer would need to create 3D design models. Another reason for the increment in lead time is that engineers working with that manufacturing firm would have to undergo training on making and testing the components of your prototype.
Another factor determining the lead time is the complexity and scale of production. Complex designs often take longer time than easier designs. Also, small-scale production has a shorter lead time than large-scale ones.
Total Manufacturing Budget
Your manufacturing budget largely determines how fast your product moves from prototyping to low-volume production. With a substantial budget, low-volume production is often seamless, as you provide the manufacturers with enough resources to design, create molds and use the right materials for your project.
On the other hand, in a situation where the manufacturing budget is below optimum, production takes a longer time.
Give Products for Production
The aim of every design and manufacturing process is high-volume production. It is often the climax of the whole process. Before giving products out for multiple productions, below are some tips to consider;
Intended User Experience
What you want the intended user to feel is one factor you should consider when prototyping and mass producing. Consider the experience you want a user to have when using your product during the prototyping and manufacturing phase.
Overall Volume of Production
What volume of product do I want to manufacture? This is another question you have to ask yourself before production. Your answer to this question should depend on the product's demand. This demand will help you determine whether you want low or high-volume production. For on-demand manufacturing, RapidDirect is your best best. This reliable and trusted company makes on-demand manufacturing faster and easier while offering you high-quality custom parts with professional prototyping and production capabilities.
Maximum Manufacturing Budget
Another factor to consider when giving products out for multiple productions is your manufacturing budget. This includes the amount you intend to spend for the entire production process. Getting a finger on your budget pulse would help prevent you from running into dead ends and wasting time and resources.
Launch Product
After the low-volume production, which is often a pilot production run, your product is now ready for launch. However, you should note that after the product launch, those in charge of quality control should test the first samples against the quality procedure. These samples undergo lifecycle testing.
Besides, they inspect and observe factory production, noting and reporting significant quality changes. The quality control team also reviews process flow analysis, method of data collection and confirmation, the effectiveness of in-process testing, packaging, and inspection of finished goods, as well as how well the factory handles unexpected conditions.
You should also note that before release, quality control reviews and check each shipment of your product. They check your product's quality against previously approved samples and quality procedures. The aim is to ensure no drop in product quality after the product launch.
Intelligent Strategy to Make Your Prototype to Production Run Smoothly
As they say, you plan to fail if you fail to plan. However, planning does not equal success. So, how do you ensure your process from prototype to mass production runs smoothly? Here are some intelligent strategies you could apply.
Plan for the Worst: Production, Shipping, Regulations
While this might sound pessimistic, it is good advice. It helps protect you and your resources from needless waste. Some facets of manufacturing that require extra planning include; production, shipping, and regulations.
When planning for production, you must assume that contracting a reputable manufacturer would be time-consuming, very expensive, and challenging. This is especially true as regards developing a repeatable assembly process, quality control, and documentation.
Also, if you are dealing with mechanical or electronic parts, you must communicate your part tolerances and specifications effectively to your manufacturer.
When planning to ship, remember that there would be import fees and taxes, especially when your shipment comes from an overseas supplier. To plan and estimate shipment, you need to consider the shipment's medium of transport. Air shipment takes a short time but is more expensive than sea shipment.
As regards regulations, make time for important government testing and certifications ranging from UL for safety testing and electrical, CE testing, and FCC certification. Also, keep an open mind about repeating this process a few times.
Allow the Manufacturer To Work On A Proof Concept To Validate Product Design
Here is one rule of thumb to always remember; if an engineer or manufacturer conversant with the manufacturing process and materials needed to manufacture your product hasn't reviewed it, then it is wrong to assume it is ready for production.
This is why it is important to contact component suppliers and have them draft a "proof of concept" for you. This proof helps validate the claims of the suppliers, ensuring you are not embarking on a fool's errand when manufacturing your product.
Allow For Design Adjustments Before Tooling Making
Another intelligent strategy is to ensure that there are no further adjustments to a design before making the tooling. Truth is, while waiting for a couple of days might sound too long, it is better than tooling with the wrong design. Tooling with the wrong design would waste time and money, as discarding the tool might be inevitable.
Prepare A Test For Performance Or Reliability
Testing your design and prototype's validity, performance, and reliability is a sound strategy that would save you time and money in the long run. Trust me, you do not want your product users to drop negative reviews after using it. It is often best to make your product samples undergo accelerated life testing in very rugged conditions to see how they hold up. The aim here is to alert you to the weaknesses, if any, present in your prototype for further modification.
Not Forcing The Manufacturer To Do A Pilot Run Before High-volume Production
Pilot runs before volume production is important as it helps validate that the product design is suitable for production. Manufacturers often do this with pieces of the product, ranging from 20 to 100. A pilot run would help spot and fix the prototype and design issues.
Before high-volume production, ensure your manufacturer does the pilot run so you do not incur extra costs due to product failure.
Have The Manufacturer Sign A Development & Manufacturing Contract
Signing a development and manufacturing contract allows you the rights stated expressly therein if the manufacturer signs it. So what do you want? If you want your supplier to become accountable for product quality issues, you should include it in the contract. If you want exclusive rights to the tooling, include it in the contract and have the manufacturer sign it.
RapidDirect – Meet Your Prototype Production Needs
The process from prototyping to production should not be overwhelming with the right manufacturing company. This is especially true when you contract it to the right manufacturer. At RapidDirect, we have a team of professional experts and engineers that offer top-quality products from prototyping to mass production. We also offer services for rapid prototyping and low volume manufacturing, from CNC machining, injection molding, and 3D printing and sheet metal fabrication.
What's more?
Our 4-day lead time, although dependent on the design complexity and quantity, is one of the fastest in the industry. Our instant quotation, competitive pricing and economical shipping solution, free DFM analysis, and 24/7 engineering support make us stand out.
Visit our platform to get an online quotation today!