Millions of new businesses are started around the world on a yearly basis. Having your own business allows you to take control of your financial destiny. However, you will have to work hard to take a good idea for a business and turn it into a successful venture. If your business venture involves manufacturing products to sell to the general public, finding the right way to bring these products to life is a must. Right now more and more entrepreneurs and hobbyists are using laser cutting machines to craft and perfect a host of different products. In this article, we will discuss laser cutting and why it is widely used by businesses all over the world.
Start By Finding The Right Laser Cuttings
Before starting the process of bringing new products to life, time to find the right laser cutter to purchase. While this might seem like a relatively easy and straightforward process, it is actually quite complicated. It is hard to choose the right laser cutting machine since there are kinds of them on the market. You will have to do thorough research before making a selection. It can help you narrow down the list of available options if we make a list before purchase.
You also need to have an idea of where to place the machine. Taking a few measurements of the area in question is crucial before making a process. Since laser cutting machines come in a variety of sizes, you will need this information of choosing the best laser cutters.
Looking at the reviews a particular laser cutting machine has received is also important. Ideally, you want to buy a laser cutting that has a proven track record and great customer reviews.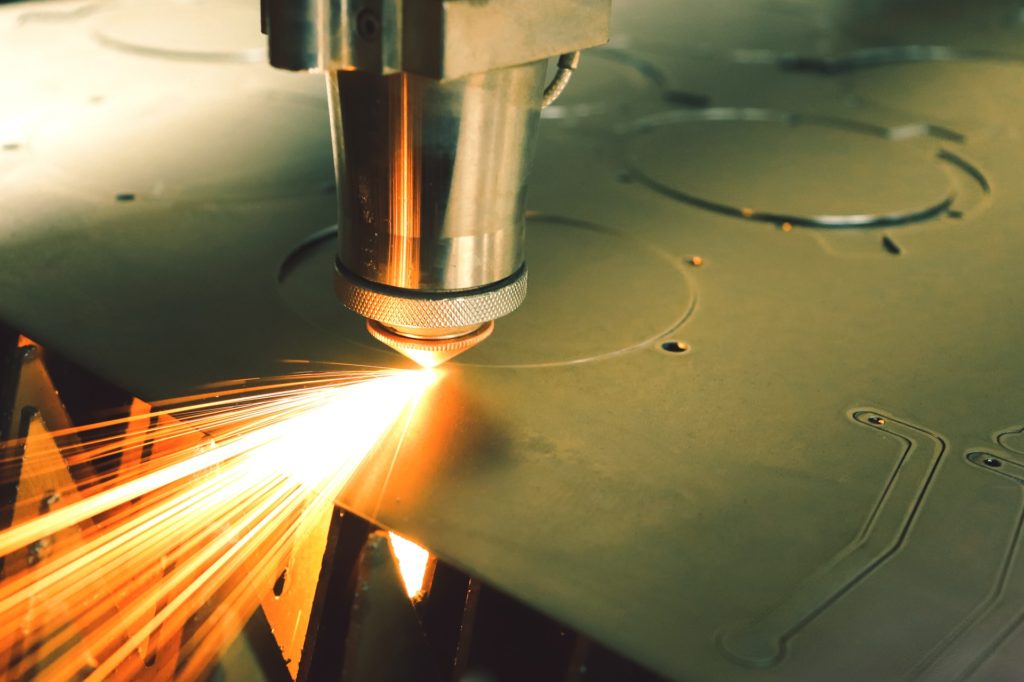 Use Scrap Materials to Dial In Your Laser Cutting Settings
Most people fail to realize just how many different settings the average laser cutting machines have. The main mistake you need to avoid when trying to dial in these settings is using good materials. The last thing you don't want to do is damage expensive materials during this preliminary phase of the laser cutting process.
This is why you need to think about using a few pieces of scrap materials to test out new settings. By doing this, you can perfect your laser cutting machine settings before putting expensive materials in play.
Get Familiar With Your Laser Cutters Settings
Before using a laser cutting machine, a common mistake you might ignore is unfamiliar with its settings. Most laser cutting machines come equipped with software that allows the user to alter settings. With the right alterations, you can easily cut and alter tons of different materials without fear of damage occurring. However, you have to get familiar with the software your laser cutting machine comes with. 
Most laser cutting machine software programs allow you to change the power of the machine with the click of a button. Depending on the type of material you are using, you may have to ramp up the power to ensure that proper cuts are made. You also need to take a look at the speed settings on your machine.
Some inexperienced business owners make the mistake of dialing the speed all the way up on their machine. While this may seem like a good idea, in theory, it can actually cause lots of problems. If to set a high speed on the laser, it won't be able to make a cut all the way through the material. Having the speed too low can result in melting and burning issues. This is why you need to seek out the help of a professional laser cutting machine when trying to properly dial in these important settings. 
Digital Prototypes Are Beneficial
As a business owner, one of your main concerns should be reducing the cost of manufacturing. Making actual prototypes of your products before perfecting them can get expensive. During the creation of these prototypes, the loss of materials is in the prototyping process, which can become costly. Rather than sinking yourself financially with the development of actual prototypes, you need to think about using digital mock-ups. 
There are many software programs that allow you to make three-dimensional prototypes with minimal effort. Most of these programs allow you to the input type of materials that will be used in the construction process. With this information, these programs can offer suggestions on how to cut corners to save money on the development of the new product in question. Once you become familiar with how to use digital prototypes, you can iron out the details of a new product before spending money on the development of an actual prototype.
Put Safety First
When used improperly, laser cutting machines can be extremely dangerous. Instead of dealing with burns or eye problems as a result of negligence, you need to put safety first when using a laser cutting machine. This means you need to wear the proper eye protection and keep a safe distance from the machine while it is in use.
You also need to clean out the machine when the machining process is finished to avoid the risk of fires. Allowing wood shavings or other flammable materials to build up in this machine can be disastrous.
Working with laser cutters repair professionals is also a great way to stay one step ahead of focus lens alignment issues. Making sure your laser cutting machine shuts down properly after use is also important. As we all want to keep machines functional for years. Ideally, you want to cut the main power supply to your laser cutters after it is done being used. Doing this can reduce the chance of power surges and other electrical issues that can damage your machine. 
Conclusion
DIY things with kinds of tools now are not surprised in our daily life, in this article, we introduced some basic principles of laser cuttings and how to choose the right one. But when entering into prototype field, definitely to find a professional service company which would help you on saving time cost. With decade years of prototyping and manufacturing experience in laser cutting service, RapidDirect understands how to help you in saving cost and assuring quality.