RapidDirect is here again to revolutionize manufacturing in the most innovative way. We are creating an all-new digital experience with you, our customer, in mind.
At the heart of the new change is our new logo redesign, improving our brand identity upon existing conceptual ideas. This way, we aim to reconnect with you and improve your visual experience with our company. The logo redesign further sets a solid foundation for our website update, giving you the most intuitive digital experience.
Let's get you more familiar with some of the key features of our new outlook.
Our Branding Redesigns Are Plain to See
We would love to highlight two major elements in our branding redesign: the new logo and the stylish colors. These elements play key roles in enhancing the versatility and identity of our company.
A Simple, Direct Logo
Uniqueness was one important thing we had in mind when updating our logo. We didn't want to stray away from the existing idea of the eagle bird. However, we also chose iterations that bring our logo up to the current standards and global trends while aligning with the current growth of our company.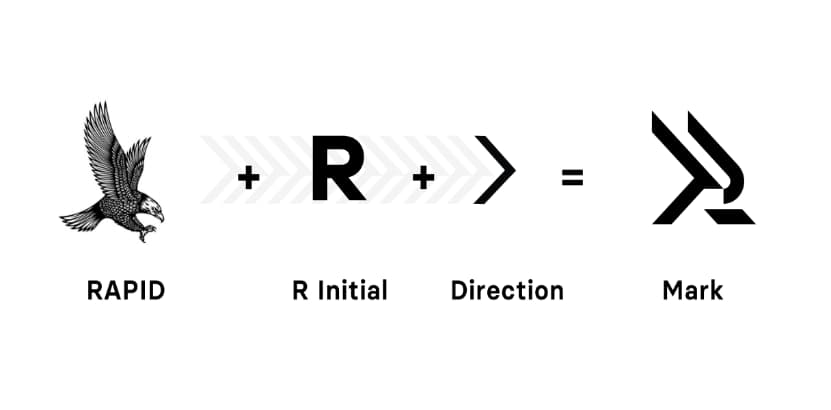 So, we decided to put all of these into a simple illustration. The rapid movement of the bird eagle, the R initial, and the current forward direction of the company birthed the new Mark. The Mark itself also offers the chance to use as an icon in smaller places.
Stylish Color
Another thing we changed about our old logo was the colors. We chose to go with a simple, stylish, mono-color logo. We have used the grade of Burnt sienna that represents passion, caring, devotion materialistm and elitist. And highly independent as society is ever-changing, but burnt sienna always remains true to itself and it doesn't need validation to pursue what it wants. It is also a color of strong sentiments, promoting our passion to keep delivering quality manufacturing services to you, our customers.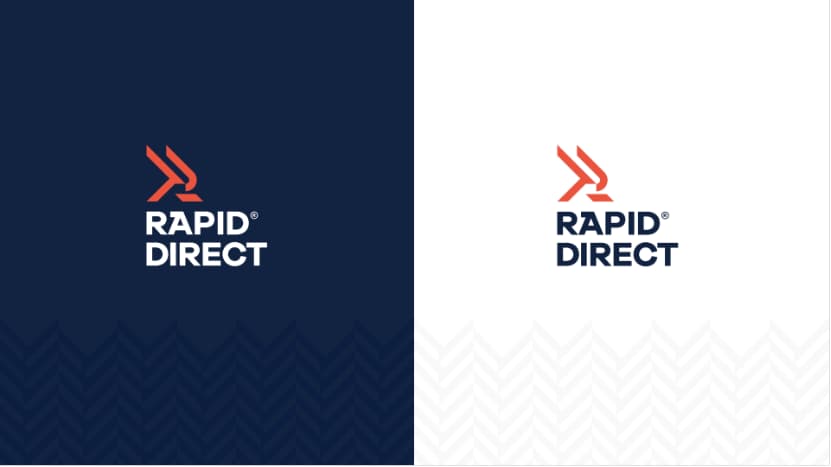 Maastricht Blue is the perfect complement to the logo color, creating something pleasing to the eyes. These colors will showcase our identity for years to come!
New Website Layout
Welcome to a new world of digital manufacturing experience with our new website. We built our system around speed, quality, and efficiency, and this is glaring on our new website.
More User-Friendly Interface
Digital interaction on the new RapidDirect website is simple, intuitive, fluid, and efficient. We have analyzed your needs, and we developed a website that ensures ease of access, comprehension, and use. This way, we are sure of maximizing your experience.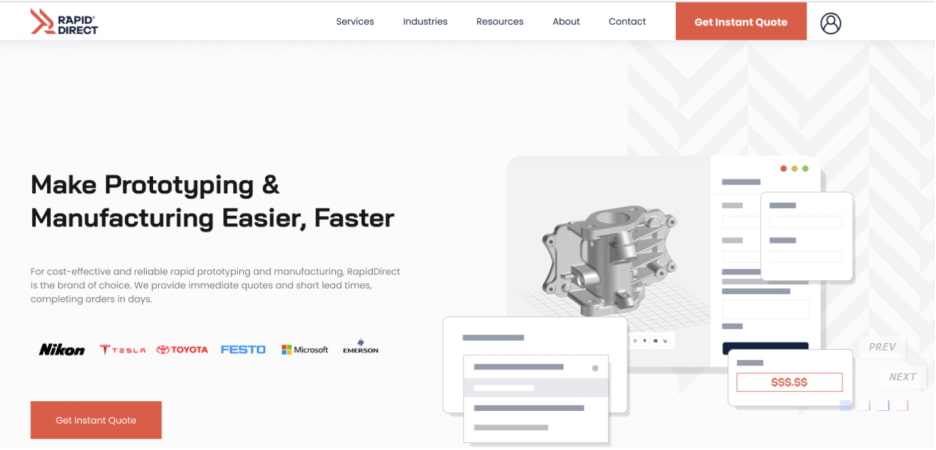 You have easy and quick access to the content you are looking for. We are recreating a path towards quality manufacturing, removing every possible barrier. Thus, your search time decreases, and satisfaction increases, fulfilling your needs quickly and efficiently.
More Valuable Content
We understand your needs, and we are bringing them right to you! We are adding new service pages to meet every one of your needs.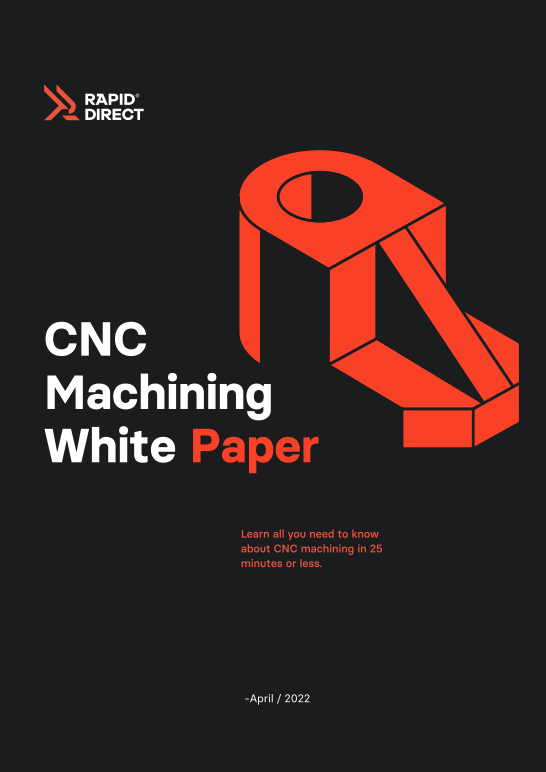 Our new website includes whitepapers to give you an adequate understanding of what you need to know. Whatever information you seek on rapid prototyping and custom manufacturing, you will find them on our website easily.
Updated Instant Quotation Platform
Our quoting platform is ready to lead the future of rapid prototyping with new updates and advanced technologies.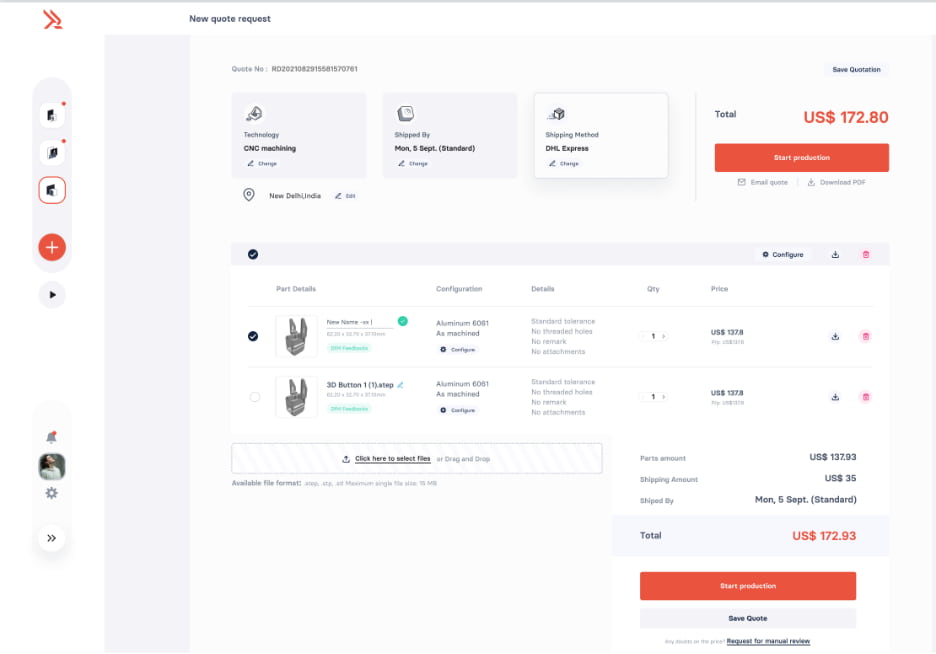 More Intuitive UI
With the modern, intuitive interface of our redesigned platform, you are sure to spend less time uploading, getting quotes, and ordering parts. A glance at our new interface, and you will notice a change in color aimed at improving your visual experience. We also updated the configuration interface to make the ordering process more straightforward. This streamlined quoting experience also prevents manufacturing delays and reduces time to market.
Stronger DFM Analysis
Better than ever, we are bringing to you an updated DFM system that offers more in-depth analysis of your components. This improved tool is faster and more efficient, with the ability to detect more potential issues on your parts that may make machining difficult or increase production costs. Furthermore, it can provide more manufacturing suggestions through comprehensive feedback.
By utilizing our advanced machine learning algorithms, our DFM feature will rapidly process the information on your CAD files to detect potential manufacturability issues and ensure optimal performance. The aspects that our new DFM system can analyze include:
Small holes and deep holes
Sharp internal corners
Thin wall
Narrow areas
Hard to remove the volume
Video Tutorial
We also added a video tutorial to show you how to use our new online manufacturing platform to your advantage. This will ensure easy navigation and understanding of new features.
"We always keep discovering innovative technologies for manufacturing revolution to help accelerate your product development cycles. Soon later, you will see our new changes! Stay tuned"
—- Leon Huang, CEO at RapidDirect
RapidDirect: Innovation, Forge Ahead – Your Preferred Manufacturing Partner
RapidDirect is ready to take your project to the next level with our redesigned logo and new, intuitive online manufacturing platform. We prioritize customer satisfaction, and we have created a platform that will make the manufacturing experience easy for you, accelerating product development cycles. With a smooth transition from our old system to the new interface, you are in for a treat!