One way of producing durable and reliable medical-grade components that meet FDA standards is through medical injection molding. The process is now the go-to procedure for manufacturing state-of-the-art medical equipment because it offers countless advantages.
Think of the best laboratory facility and medical devices, made with top quality finish, and it's undoubtedly through the medical plastic molding process. One good thing about the procedure is that it is both cost-efficient and delivers with exceptional accuracy and consistency. Besides, it comes in handy when the volume of productions is high and requires a masterpiece level of construction.
With the level of results of this process, it's no surprise that it serves as the medical prototype development approval process for the FDA. Here, we explain what this medical injection molding process entails and its role in the medical industry.
Advantages of Plastic Injection Molding for Medical Parts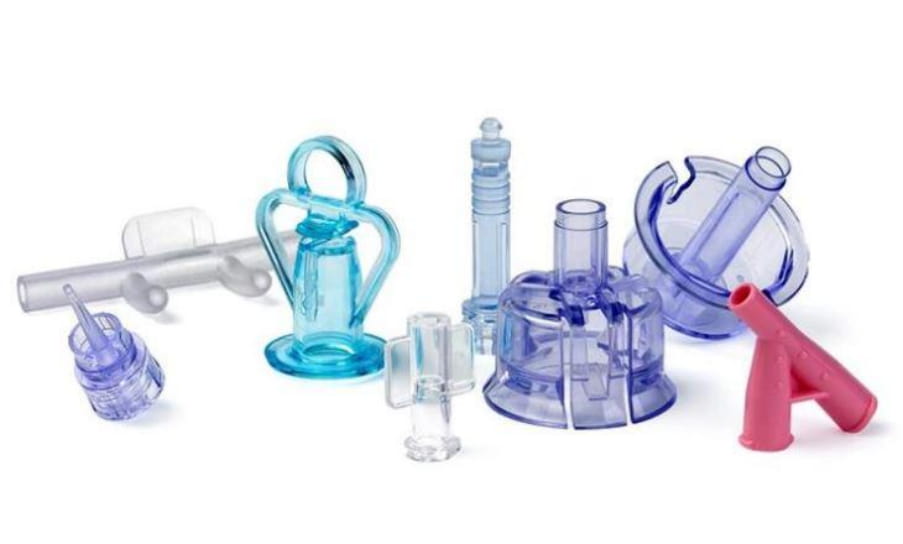 The process of medical injection molding edges out similar production procedures in the industry. With its smooth and seamless operation, there are numerous advantages the process offers, and they include but are not limited to:
A Wide Range of Material Choices
The injection molding procedure offers the widest range of options for choosing materials. Although medical injection molding narrows the scope of injection molding materials, there are still many materials that are suitable for manufacturing medical-grade components. We'll touch on that more in the later parts of this guide.
Cost-Efficiency
The way the medical plastic injection process is set up helps cut unnecessary injection molding costs — massive production deliveries and high-volume manufacturing help to maximize the process. Hence, whenever there is an extraordinary volume of medical injection parts being produced, the injection molding process can reduce the cost per part.
Durability
A known fact about plastics used in injection molding is that it is ruggedly durable. These materials provide dogged strength and resistance to adverse environments and usage. Therefore, the products of this process can comfortably withstand heat, blunt force, and vibration without any incidence of cracks or breakages. Also, when they undergo sterilization in autoclaves, they don't cave to the heat.
Exceptional Accuracy
In the process of plastic injection for the medical device industry, exceptional accuracy is a must. Due to the tight tolerance margin, every inch, millimeter, or centimeter count can influence the whole molding development. Besides, it is essential to use skilled injection molding facilities to achieve this high-level accuracy.
Resistance to Contaminants
The materials utilized in this production process easily withstand the invasion of contaminates. Also, they don't need much sterilization to stay germ-free. Because of this factor, the material easily meets the FDA standards and other stipulated requirements.
Plastic Injection Molding Application in the Medical Device Industry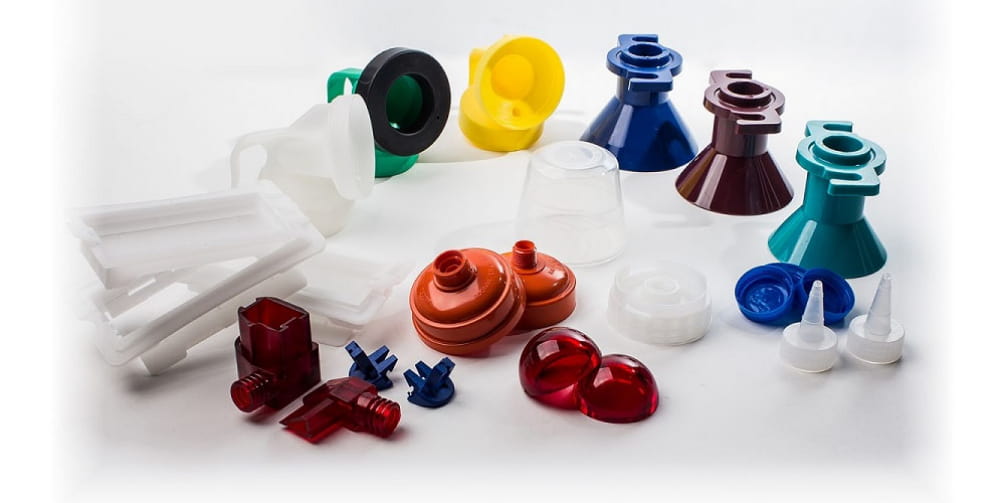 The application of plastic molding injection in the medical device industry is diverse. Medical suppliers go for this process as the products easily attain the stipulated standards of quality and safety. Besides, medical device plastic injection molding comes in handy in areas like:
Equipment for Dental X-ray
Orthopedics
Components and equipment for drug delivery
Lab supplies like test tubes, beakers, and other containers
Prep equipment for surgery and surgical implements
Housings, casings, and enclosures for medical and lab equipment
Try RapidDirect Now!
All information and uploads are secure and confidential.
The Materials Used in Medical Injection Parts
The medical injection molding process uses a vast range of material options to manufacture medical and pharmaceutical parts. There are various plastic injection molding materials used that give the process high efficiency. Some of them are:
Polypropylene (PP): This is one of the most used plastics in the industry, thanks to its ruggedness and durability. Polypropylene contains strong chemical bonds that make a better material in manufacturing medical devices like beakers and test tubes.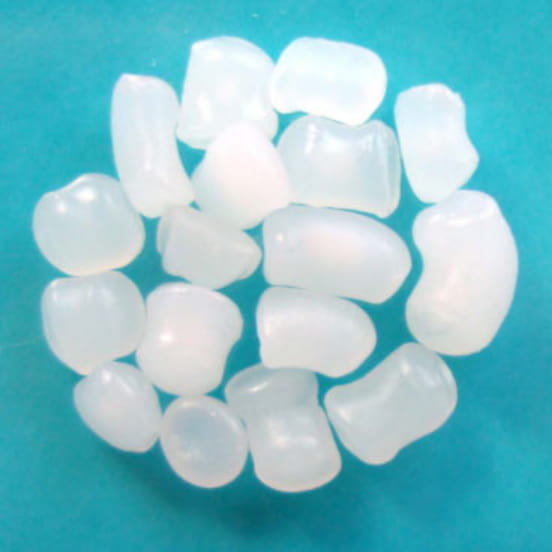 Polyethylene (PE): This material is the main component of the thermoplastic industry. It comprises numerous industrial and commercial mechanical parts with varying levels of rigidity. It comes in many variations with different durability levels, some of which are LDPE< HDPE and UHMV. The UMHV is a part of most prosthetics for the hip, leg, and other joints.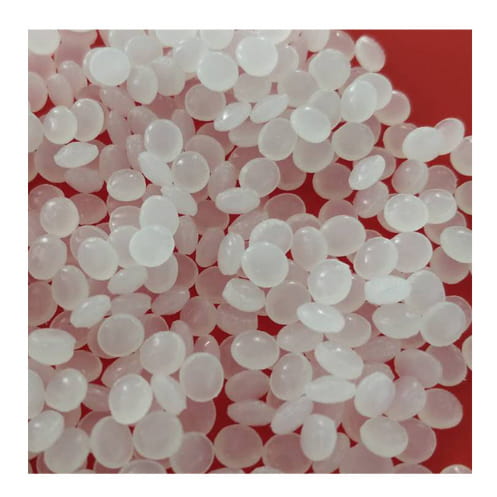 Polystyrene (PS): This is a rugged plastic that has almost no elasticity. It is not flexible and exhibits a high level of impact resistance and machinability. Used mostly on easily customizable surfaces, it comes with good dimensional stability and works great on aesthetics.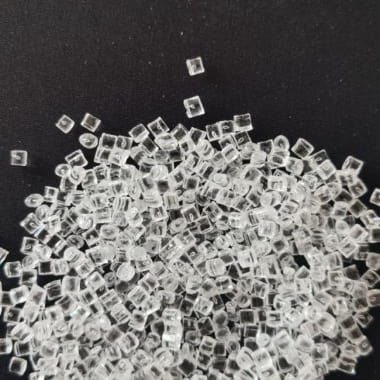 Polyetheretherketone (PEEK): It is a thermoplastic known for its high performance and outstanding mechanical properties. It comes with a high-grade resistance to wear, radiation, tracking, and thermal degradation.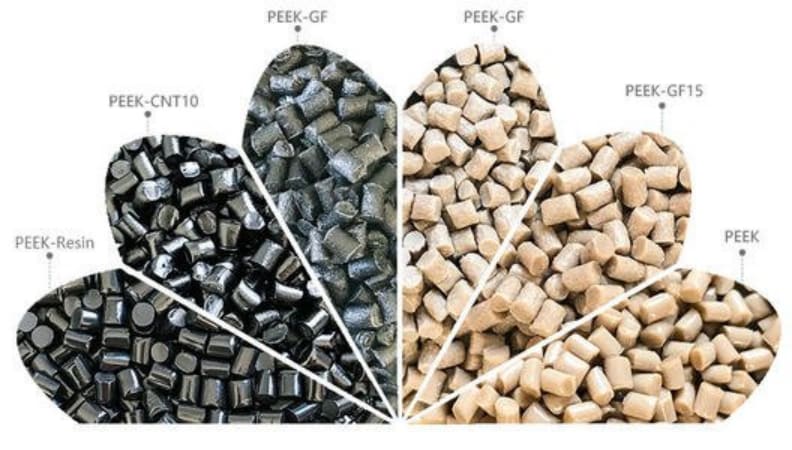 Silicone: This is a go-to material when flexibility is a top need in components of medical devices. Its ability to make the parts greatly durable and biocompatible is second to none in the industry. It is also affordable and reduces costs in high-volume productions.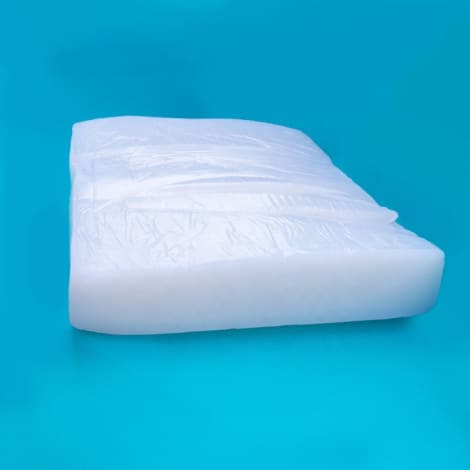 Considerations When Selecting Materials for Medical Plastic Molding
The process of plastic injection molding for medical devices is critical, with a high probability of failure. Thus, there are some factors one needs to consider before and during the design, planning, and operational procedure. They include:
FDA Requirements
For medical component manufacturing, FDA requirements are the standards to aim at in all processes. The regulations for sterility and cleanliness are stringent and require strict observance. In all the stages of productions, ensure all inputs meet or surpass the laid down standards. For medical-grade approval, the factory must pass the standards in the components and production process.
Withstand Sterilization Processes
A minimal need for medical products but is important. All housing equipment or facility, or device parts that come in contact with the human body must be contaminant-resistant. They should also go through sterilization processes without damage.
Operational Environment
The ability to withstand adverse conditions is a crucial consideration for plastic molding materials. They must be reliable and durable when subjected to heat, corrosives, liquid, vibrations, and other human body movements. Most of the plastics used in this process come out tops in this requirement.
Durability and Strength
There should be no breakable plastics in manufacturing devices to avoid or minimize biohazards in the medical field. Hence, each selected material should have a satisfactory durability index before being put to use. More so, they should be able to exhibit a high level of tensile strength.
General Use
Always consider the material's area of use before selection. For instance, single-use materials like syringes, needles, tubing, and connectors should be transparent, flexible, and easy to sterilize. Likewise, surgical injection parts should be lightweight and ergonomic.
Common Types of Injection Molding Techniques Used to Manufacture Medical Device
Manufactures providing injection molding services use different plastic molding techniques to produce medical-grade parts. But here, we will be looking at the 4 common types, which include:
Thin wall molding
Gas-Assisted Injection Molding
Metal Injection Molding
Liquid Silicone Injection Molding
Thin Wall Molding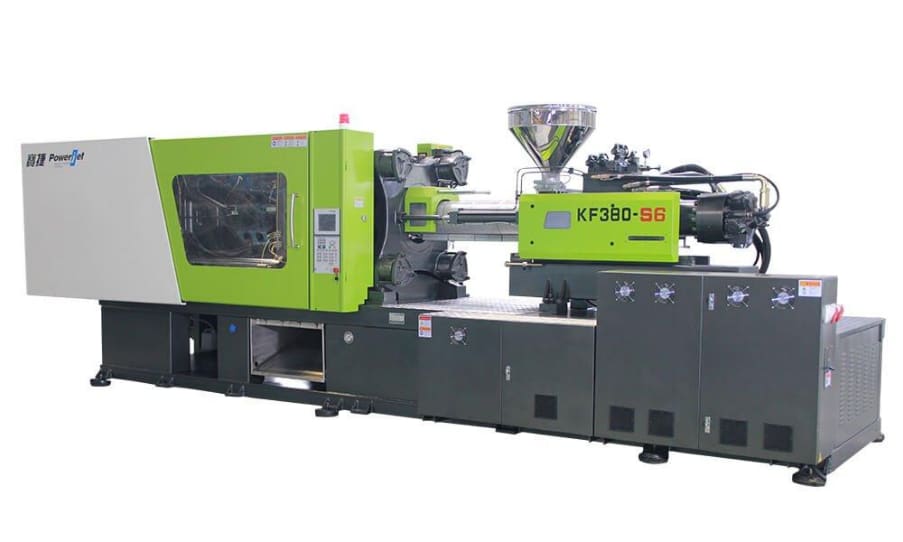 In plastic injection molding for the medical device industry, thin-wall molding is one of the most common processes. It is for producing tools or effects that involve both function and patient comfort. The walls of the injection parts of the medical device are much thinner relative to the complete pieces. The walls are usually thinner than 1mm.
Equipment made in this manner has a high requirement for its material. While the walls are thin, the device or tool maintains its integrity and durability to an extent. As a result of these requirements, its base materials tend to be plastic (especially LCP or Polypropylene, or even nylon).
The materials used in production are greatly dependent on the object being made. These molds (prototypes) go through extensive rounds of testing to ensure their usability.
Devices produced with this injection molding type include wearable devices, surgical tools, and catheter ablation tools.
Gas-Assisted Injection Molding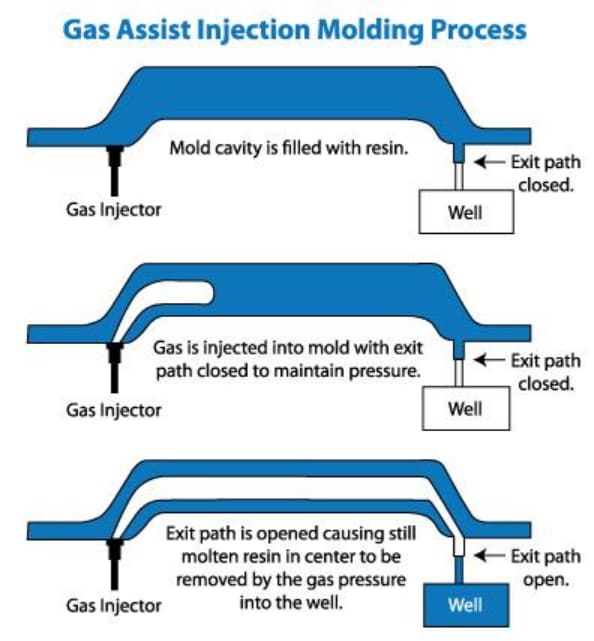 This is a more complicated molding type. When carrying out regular molding, the thicker parts tend to dry or solidify slower than the thinner walls. The reason is that there isn't enough pressure to pack the resin properly and make it even.
As a result, the resin ends up looking misshapen, ugly, and weaker structurally than it should due to the sink marks. Gas-assisted injection molding is the solution to this problem of making plastic injection molding medical parts.
The process involves running gas through the channels built into the mold. The gas (Nitrogen gas) passes through the middle of these thicker sections. Also, this creates the pressure necessary to press the resin tightly against the mold, making a smooth, structurally sound part with zero sink marks.
The gas-assisted injection molding method is not suitable for creating tools with sharp corners in their design, because gas pressure will reduce if it doesn't flow in a straight line. However, this type is more suitable for producing complex parts.
Metal Injection Molding
The use of metal in medical device manufacturing is a technique that we cannot overlook. The reason is that metal equipment plays a significant role when it needs equipment with high density, small size, and maneuverability. This doesn't detract from the numerous uses and advantages of traditional 3D printing, medical plastic molding, or gas-assisted molding.
Generally, atomization technology creates a powder mix from the desired metals. This powder is made into a pellet (feedstock), which includes a binding agent that makes it easier to mold.
After injection comes the removal of the binding agent through various means, including solvent, a catalytic process, thermal furnaces, or even a combination of these methods. This leaves behind injection parts with a 100% density at the end.
Liquid Silicone Injection Molding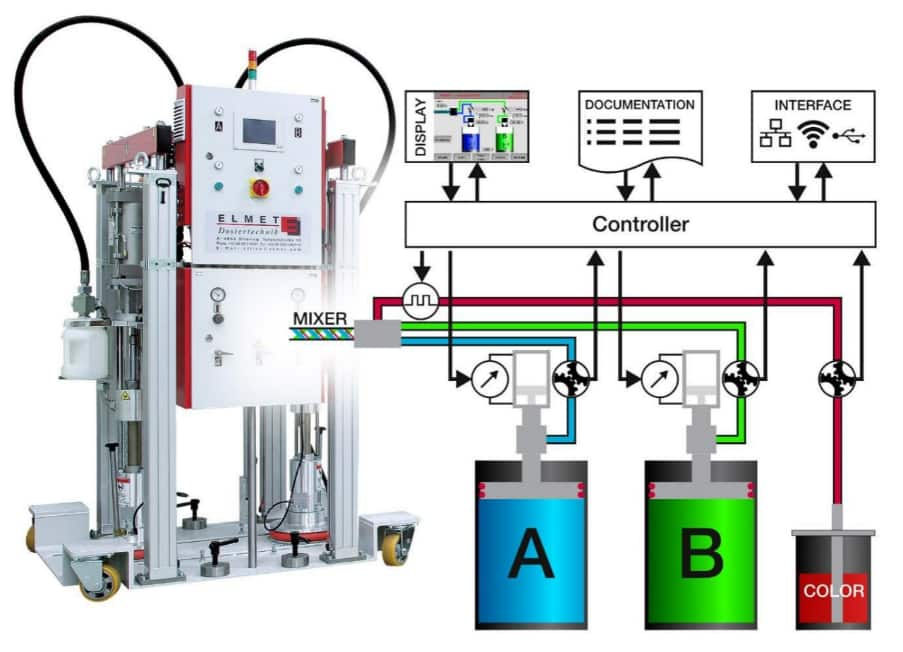 Some medical devices like tubes and respiratory masks are quite difficult to keep hygienic. So, liquid silicone injection molding is generally the most suitable in producing equipment like these.
The strict requirements of this process require a hygienic environment for production. This environment ensures that no ambient air, dust, or moisture settles on the mold or mixture while it sets. The rubber-like substance produced through this process is highly chemical resistant.
Silicone doesn't react with biological tissue, making it even more suitable to implant it safely. However, this injection molding process requires many steps. This is also dependent on the properties expected of the resultant silicone product.
Conclusion
The innovative medical injection molding process is a ground-breaking invention that has swept through the industry. The manufacturing of medical injection parts not only satisfies laid down industry standards but makes the usage process smooth. This article explained some of the rudiments of the process and other important details.
If you're looking for an injection parts medical manufacturer, you can visit RapidDirect's Injection Molding Services for more in-depth information. RapidDirect, an ISO 9001 certified industry, is a renowned name in the injection parts industry, offering you a rich experience in making injection molded parts, including medical injection parts. Also, we provide custom injection molding services at a competitive price and detailed reports of inspection and material tests. You can stand to get an instant quote and free automated DfM feedback after you upload a CAD file.
FAQs
What's Medical Injection Molding?
Medical injection molding is a cheaper and more efficient method of making medical and pharmaceutical parts, including medical devices, laboratory tools, equipment, and testing instruments. Medical parts made from this method reach a high level of precision, quality, and accuracy.
What Are Medical-Grade Plastics?
Medical-grade plastic materials are simply plastics designed to create medical products.  It is also suitable for manufacturing Vitro diagnostics and primary packaging products. These products help preserve and contain medicines to avoid contamination in pharmaceuticals.
How Is Plastic Used in Medical Field?
Plastics have a wide range of use in the medical field. They are almost indispensable in creating plastic injection molding medical parts and tools like Syringes, surgical gloves, IV tubes, catheters, etc. These products are for one-time use only, erasing the need for sterilization and reducing the spread of highly contagious or virulent diseases.