Upon completing your custom manufacturing projects, paint application is one of the finishing techniques to opt for. Despite being the last step in part manufacturing, applying an appropriate finish ensures that the part comes out with the best possible appearance and functionality. Finishing a custom-machined part may be as straightforward as smoothing off burrs and sharp edges. It could further apply a coating or painting finish on the material to improve functionality and aesthetics.
In the design phase of every project, discussing the post-processing decision with the machining is a crucial step. This will help get a precision machined part with extreme resilience, meeting the desired quality. In this article, we will discuss the different facets of the painting finishing process. You will also learn the different applications for painted custom parts, the pros and cons of this finishing technique, tips for getting the best painting finish, and more. Let's get right to what the painting process entails.
What is Painting Finish?
Painting is quite similar to powder coating. This process involves the addition to or alteration of a part's surface after a machining process. Substances such as pigment, paint, or color can be added to a component's surface after prototype CNC machining techniques. The painting finish adds colored protective layers on the surfaces of both metal and non-metal parts. Wet painting is the traditional painting finishing process that involves spraying solvent-based or water-based paints or pigments on machined parts.
The Basic Principle of the Painting Finish
The painting follows a generally simple principle. It involves the atomization of the paint and transforming it into small droplets using high-pressure compression or some other external forces. Once this step is complete, the manufacturer delivers the paint to the component by the most suitable method.
The painting finishing process aims to form a coating on the surface of a part to ensure adequate protection and give an improved appearance. There may be other special functions to painting as required by the part's designer. Different painting methods help to achieve the desired finish according to the size, shape, quantity, and quality of the objects desired.
The "transfer efficiency" of every painting finish differs. That is, the ratio of the quantity of coating film on the component to the quantity of paint sludge from the overspray differs. The difference is due to the differing operational conditions of the different methods.
Different Types of Painting Finish Processes
While many of the painting finishes are versatile and provide incredible finishes, some of them are more efficient for specific machined parts. For instance, you may find one painting finish being more applicable for painting injection-molded plastic. At the same time, another is better for metal fabrication parts.
With consistent successes, the following painting methods are suitable for a wide range of applications.
Spray Painting
To add character and color to plastic injection molded objects, this is the simplest and most cost-effective painting technique. Some paints in this method are self-curing and two-part. UV curing is required for other plastic coatings to boost durability. You and the project manager can decide which option is ideal for your project.
Powder Coating
In this painting finish, the manufacture sprays a powdered plastic over the component pieces, and then UV cured for adherence to the surface. It is an ideal painting finishing process after plastic injection molding. Before UV curing, the operator must consider the chemistry of both the powder and the plastic portion to ensure that the powder will connect electrostatically to the plastic. Powder coating may give plastic injection molded components a strong finish that will last if done correctly.
Silk Screening
This is one painting process that can provide a way to apply more elaborate designs and numerous colors to a custom-manufactured part. It is often the best choice when the intended outcome demands more than one color. Silk screening is the process of creating a thin sheet with a screen area design. This design allows the paint to pass through to the desired pattern on the part. Each paint color necessitates its screen. The process begins by placing the screen over the part, then the application of the paint follows. After removing the screen, it leaves a thin coating of paint behind.
Stamping
For adding color to prototypes and custom-manufactured parts, this is a relatively easy, rapid, and economical painting finish. Simply put, a big pad with a raised design is produced to pick up paint and then apply it to the plastic. The many factors in the material and manufacturing process chosen will dictate the drying or curing procedure used.
In-Mold Painting
This is a method used for painting plastic injection molded parts. Before injection of the plastic, the injection mold cavity is painted, allowing for color transfer via a chemical bond during the injection molding process. This results in extremely strong adhesion. In-mold painted parts are more resistant to chipping, cracking, and flaking than those painted after injection molding.
The reason for the statement above is not far-fetched. In-mold painting finish involves the paint moving and flexing with the part. In-mold painting, like all painting techniques, requires the right chemistry and method to obtain the best results. In gloss or satin, you can obtain virtually any hue as well as textured surfaces that imitate wood or stone. Another advantage is that this painting process eliminates the requirement for a separate painting space.
Various Types of Paints Used to Achieve the Painting Finish
There are various types of paints available for different purposes. However, polyurethane, epoxy, alkyd, high zinc, and acrylic are the five basic types of paint available for custom manufactured parts.
Polyurethane paints
They are often known as "urethane" paints. They cure through a chemical reaction or by exposure to heat, air, or UV radiation. These types of paints come in one- and two-part coatings. These are especially helpful as color coats in applications that require a strong, highly attractive finish, such as automobile parts.
Epoxy paints
They are often two- or three-part compositions that provide excellent abrasion and weathering resistance. They also offer strong heat resistance to components, with effective adherence to a variety of materials. You will find epoxy resins used in food and beverage cans coatings. The aim is to prevent the container from oxidizing and the product from becoming contaminated. They're popular because of their high abrasion resistance, with applications in the oil and gas industries to protect pipelines.
Alkyd enamel paints
These paints help provide environmental protection in the interior, exterior, and some underground applications. One essential feature to note about them is that they dry slower than other paints. Thus, it is important to consider the drying period during product design. Alkyd paints function similarly to other oil-based paints. However, they include fewer petroleum-based materials. On the other hand, they rely on fatty acids and triglyceride oils as their primary ingredients. The most common oils employed in alkyd painting include tung oil, sunflower oil, linseed oil, and others.
High zinc paints
Steel benefits from high zinc painting finish because they give both galvanic and barrier protection. They come in organic (epoxy or polyurethane binders) and inorganic (silicate binders) varieties. Both varieties are durable and abrasion-resistant, giving a high-quality surface metal surface finishing.
Acrylic paints
These paints act as primers to help with adherence. Acrylic paints require fewer ingredients than other types of paint (such as surfactants and pigment dispersants). Using acrylic resin is more expensive than using vinyl resin. However, both resins are utilized to produce latex paints, with increased acrylic content in higher-quality paints. Acrylic paints with additives are sometimes used as temporary coatings for transportation and long-term storage of equipment. This is because it becomes easier to scrap them off.
Pros and Cons of the Painting Finish
Painting finish is another versatile finishing technique that works with a wide range of manufactured parts. It offers several advantages but also has its downsides. In this section, we will go through the merits and demerits of the painting finish.
Pros of Painting Finish
It helps to achieve a custom color on a wide range of materials.
Painting enables the production of mass metal and plastic products of various colors.
Fabricators can have a greater level of control over the look of the finished product.
It is one of the best means of concealing imperfections like injection molding defects.
Paints can reach a high level of gloss, making it easier to achieve marketing objectives.
Ensures easy cleaning of the material.
Provides improved stain and chemical resistance to protect the components.
Some paints make plastic surfaces harder to prevent scratching and abrasions.
It also ensures improved weatherability.
Paints are easily applied, and they can be easily replaced.
Painting finish is a cost-effective technique.
Cons of Painting Finish
Paints are not as durable as most finishing processes like electroplating and powder coating.
Painting may require many applications for the right thickness and desired color.
Many applications may be labor-intensive.
Applications of Painting Finish
As mentioned earlier, the painting finish is a versatile technique that fits different fabricated parts. It works well on both metal and plastic parts to offer the best in terms of appearance and functionality.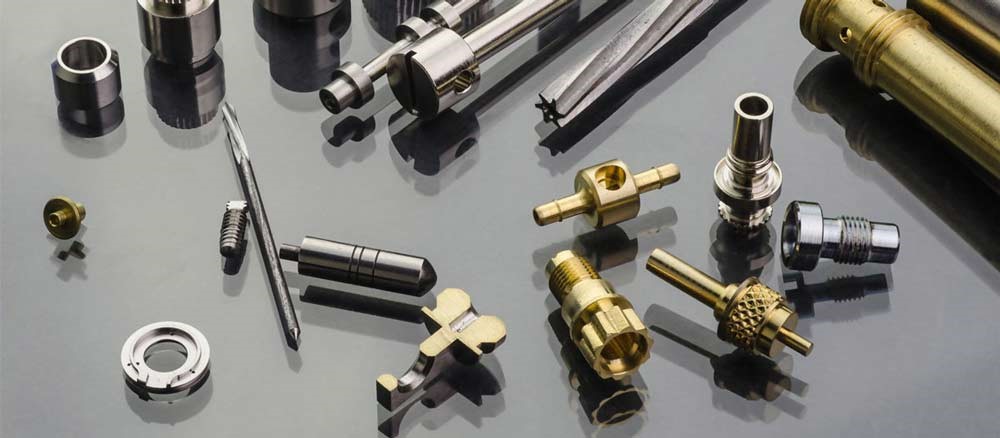 Therefore, painting is a great method for finishing materials used in several different industries. The automotive, aerospace, medical, and electrical industries all take advantage of the painting finish to offer the best products. There are several other retail applications of painting finish.
Painting is suitable for the following parts:
Surface primers in vehicles like door handles, bumpers, etc.
Under-hood components like brake components, oil filters, battery trays, coil springs, radiators, etc.
Switch gears.
Electric connectors.
Electric junction boxes.
Automotive wheels.
Motorbike frames.
Lighting fixtures.
Motor housings.
RapidDirect's Robust Finishing Solutions
Painting and surface finishing services are integral parts of RapidDirect's prototyping and custom manufacturing solutions. Upon completing your project, we will work with you to offer the best finishes for your products. Our painting finish techniques are the most effective, and we can complete your job with multi- and single-coat applications.
RapidDirect boasts of skilled painting technicians and fabricators to apply the surface finish for high-quality products. Every client has unique demands; thus, we customize our services to meet your specifications. All our services also meet industry requirements and quality demands. Whenever you are ready, let's discuss your next prototyping project.
Try RapidDirect Now!
All information and uploads are secure and confidential.
Applying a Painting Finish to 3D Printed Parts
Finishing is one of the most important steps in manufacturing. However, it could get tricky at some point. Products from 3D printing are modern innovations that may require some slightly different techniques. The question that comes to the minds of many designers is that of how to paint 3D prints.
You may need some degree of roughening or smoothing before applying a painting finish to 3D-printed parts. This helps ensure that there are no rough features on the part that may prevent paint adhesion. Such rough features may be residues left by filament strings or blobs and support materials. Many of them are the results of material inconsistencies or overhangs.
The following steps will help you prepare the component for the painting-finishing process:
Cleaning off the glue
Trimming parts with tweezers or flush cutters
Wet sanding with grit sandpaper
Removing dust from the part
The painting process for 3D-printed parts is quite similar to the process for other custom manufactured parts. Generally, paints used specifically for plastics are often best for 3D prints. The following steps will help:
Setting up your part
After selecting the right primer coat and paint for the process, you need to set up your part for the painting finishing process. 3D-printed parts usually enable complex, intricate geometries. Therefore, hanging your part from a wire or placing it on a stand is a good practice. This ensures that the paint can reach most or all of the parts, and you don't have to turn it over.
However, placing your material on a piece of paper will not be bad if you have limited painting space. Painter's tape will help you conceal parts you don't want to paint if you wish to paint a specific pattern onto your component.
Applying a primer coat
Many different primer brands suggest different techniques, coats, and distances. Thus, reading the manufacturers' specifications will be the best option in this case. Ensure that you cover every area you want to paint using the primer. You may also need to let the first coat dry before painting the other side of the part.
Applying the painting finish
Once the primer coat dries off, apply the paint onto the part as desired. Ensure not to drench the part with paint, keeping the quality of the part intact. In this process, you may also need to reorient or rotate the part to ensure complete coverage.
Drying the part
Ensure the part dries before handling. After the paint dries, the component is good to go!
Painting Finish FAQs
Painting vs. electroplating, which is the best option?
Electroplating surface finish involves the attachment of a thin metal layer to the surface of the base metal. For example, applying chrome on aluminum. This plating process involves the chemical bonding of the base metal and the plating metal. On the other hand, painting is more straightforward. It simply involves three processes. First, a primer is applied to the base metal. Then, applying layers of paint follows before adding the protective coat. While painting and electroplating offer unique benefits for finishing components, choosing a finishing option will depend on the product's intended use and the conditions you will expose it to.
What kinds of parts can you paint?
The painting finish works perfectly for metal and non-metal machined parts of different shapes and sizes. You can also choose to paint 3D printed parts to achieve the best kind of functionality and aesthetics for your product.
Does paint stick to sheet metal parts?
The painting finish helps to add a custom look to a wide variety of parts. However, it does not always adhere to smooth metal surfaces. Therefore, it may be necessary to first prepare the surface before painting a shiny sheet metal part. Abrading the part with steel wool or sandpaper will make it adhere better to paint.
Conclusion
While it may seem like a conventional finishing process, the painting finish is a great choice for various parts. It is versatile and flexible, making it useful in an extensive array of applications. Therefore, whenever you're considering a finish for your prototypes or low-volume production parts, painting should always come to your mind. Having the best finishing partner will help you get the desired result. Therefore, contact RapidDirect today for all your prototyping and custom manufacturing solutions.