From the operating room to an industrial environment, precise permanent markings are essential on components. These markings help to trace the component's serial number accurately and monitor other vital statistics. Part marking is crucial for quality control and supply chain issues. There are several marking techniques available today, offering you various options for tracing custom parts.
Various industries such as automotive, aerospace, electronics, and healthcare have growing needs for accessing vital part identification and traceability. Due to the importance of part marking, it is crucial that the finishing is directed to withstand the rigors of production and use. There are also other best practices involved to ensure the absolute quality of the surface finish. We will cover all of these in the later sections of this guide.
How Does Part Marking Work?
The marking process in manufacturing involves the creating of permanent markings on parts surfaces. In many industries, the most common identification forms include QR codes, serial numbers, and data matrix codes. Part marking helps to apply these finishes on custom manufactured parts through their lifecycle.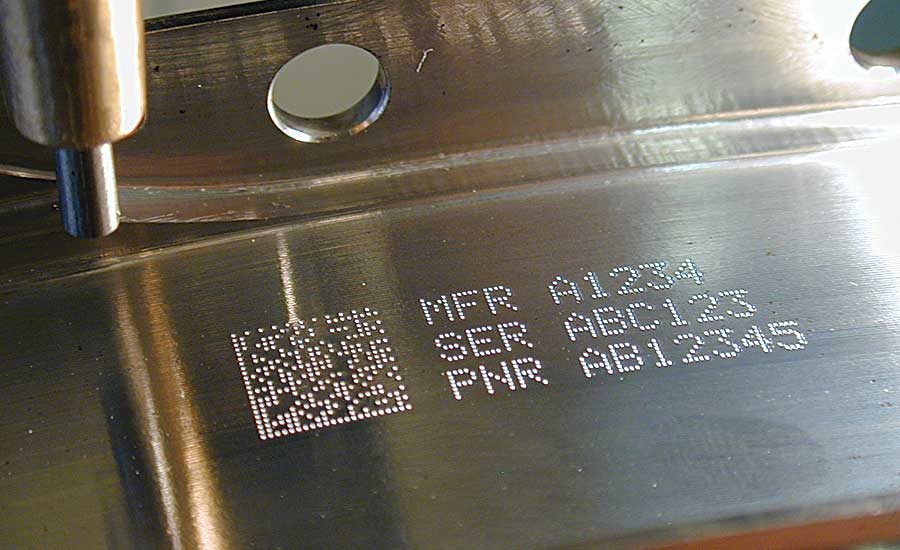 In general, the marking process involves applying codes, texts, and symbols on parts' surfaces. Manufacturers affix these marks directly to parts by engraving or some other methods. Consequently, the affixed marks cannot be torn, wiped off, discarded, or degraded. For example, laser marking services remove the surface layer of the component to expose codes in a different contrast or color. Other similar methods involve dot peening and electrochemical etching, which we will talk about in this article.
Unlike with paper labels or packaging, these techniques provide permanent markings and affix identifier tags and codes as the case may be. We consider the direct part marking process in manufacturing as 'permanent' because they are expected to last as long as the component itself. That way, they can provide means of identifying the device throughout its lifetime.
Why Part Marking for Custom Manufactured Parts?
Part marking is a "cradle-to-grave traceability" method. Therefore, it helps to ensure the long-term location of products in the supply chain, verification of product authenticity, and product responsiveness to recalls. If done appropriately, only significant forces can remove, damage, or cause the marks to be illegible.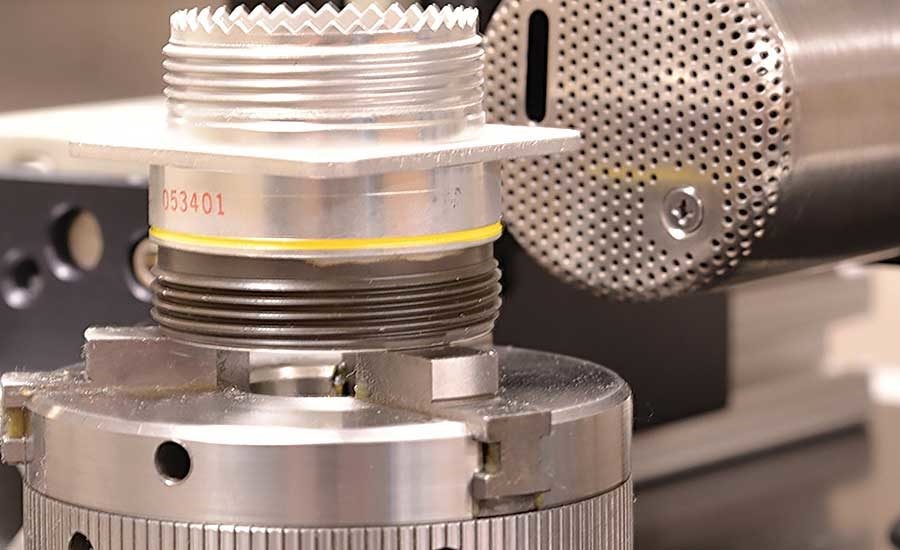 Laser marking services also ensure components do not lose their identifying tags even when they undergo harsh conditions, reprocessing, or excessive handling. Automotive manufacturers in recent years now have traceability requirements for quality control, warranty, and several other factors. Furthermore, the standards for recalling defective components make part marking critical for automotive part builders.
Likewise, defense and aerospace manufacturers extensively deploy part marking techniques. This is because of the mandatory requirements for markings on mission-critical components in engines or other aircraft parts. These requirements are also in place for military equipment. On the other hand, medical parts also have important uses for these techniques. For example, standards continue to evolve in veterinary medicine to trace parts used in animal care.
Laser marking services and other similar methods help with complete traceability to help companies:
Assure quality
Prevent counterfeiting
Perform adequate recalls whenever there are code violations
Different Part Marking Methods for Prototypes and Custom Manufactured Parts
Different part marking processes are evolving in the manufacturing industry, thanks to the need for part traceability. There are various processes available today, with each of them meeting finishing standards and making your products distinct. Some of the laser marking services offered include the following:
1. Laser Engraving or Laser Etching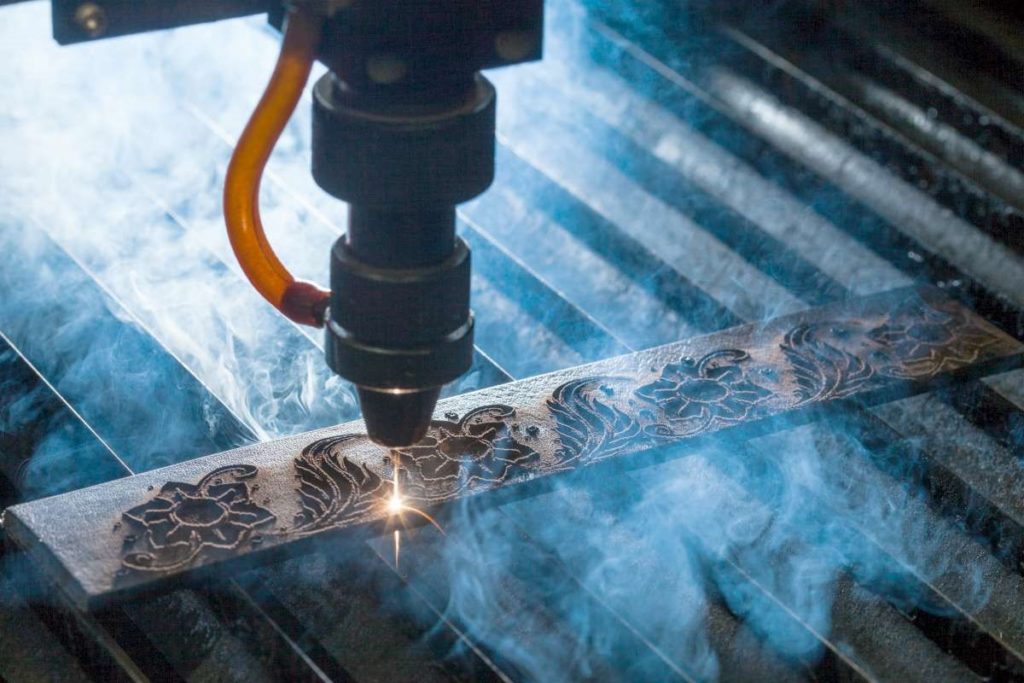 Laser engraving is the process by which a laser beam helps remove the surface of the component physically. Thus, it exposes the cavity of that component to reveal a distinct image. This is a non-contact method that uses concentrated laser beams. When carried out appropriately during the production process, this method can be very fast and efficient. Laser etching 3D prints is now a common practice due to its speed and precision.
It is also a versatile marking process because of the popular laser engraving plastic parts. Furthermore, there is no need for consumables (ink). Therefore, you can be sure of reduced overall operational cost. The engraving color is typically the color of the raw material used in part production. The laser engraving or etching process produces durable markings on parts. These markings do not wear out over time, making them useful in the printing of serial numbers on custom parts.
2. Silk Screening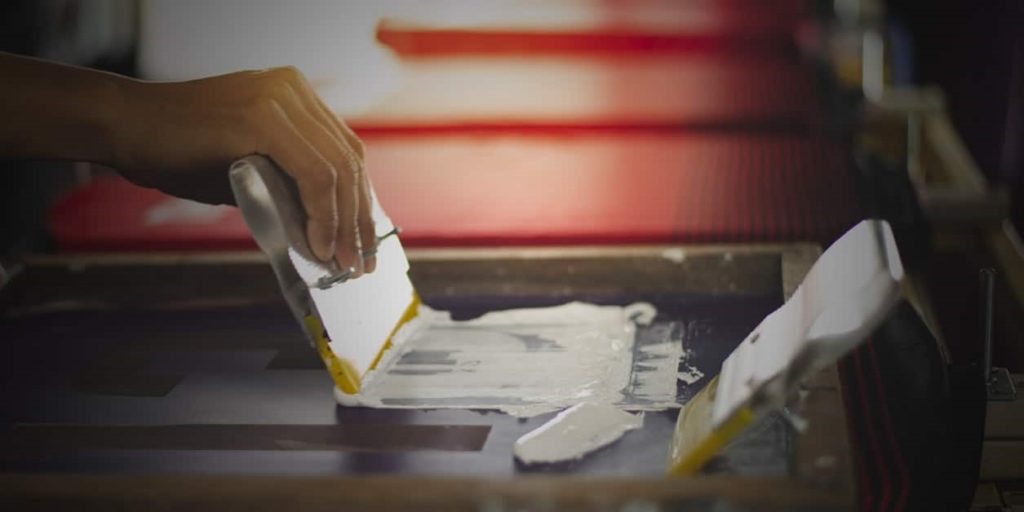 Silk screening is another popular part marking method in metal fabrication. For example, steel part marking is famously done with the silk screening method. This metal surface finishing process involves the application of some design elements to metal pieces. At the same time, stencils help guard areas of the component where the design or ink is undesired.
Many manufacturers regard silk screening as the least expensive and easiest method of customizing parts. It also enables several color options, which you'll see as either RAL number or Pantone. Silk screening works great on a wide variety of materials, including bare metal or stainless steel. Another great advantage is that it does not discriminate against already coated surfaces. It is a perfect choice for round and flat surfaces like access and display panels or metal drinkware.
3. Laser Marking
Lasers offer the most flexible means for producing high-quality permanent marks on metals, plastics, alloys, and various other materials. There is a wrong notion that laser marking is the same as laser engraving. On the contrary, these methods have their peculiarities, attributes, and applications. Therefore, they are ideal for different operations. This process generally involves the interaction of laser beams with surfaces of products.
Unlike engraving, laser marking slightly alters the properties and appearance of the component. Manufacturers achieve this type of finish by slowly moving a low-powered beam across the surface of the material. Consequently, the laser causes oxidation of the material through heat treatment of metals. It creates high-contrast marks without causing any disruptions to the material. Some common laser marking services include annealing, coloration, foaming, and carbon migration laser marking. This process is popular for application in the medical industry on titanium and stainless steel parts.
4. Inkjet Printing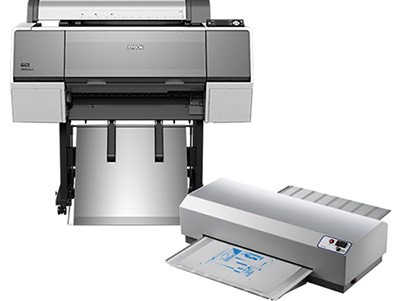 Unlike laser marking services, inject printing is a non-contact technique. This method is effective for multiple products of different shapes and sizes. Inkjet printers use images taken from electronic files. These images are placed directly onto the area of the component to be marked. Today's printers have built-in non-contact printheads allowing them to effectively mark seemingly difficult surfaces such as convex and concave parts, including those areas that are difficult to reach.
The most common printers used are the thermal inject printers and the continuous inkjet printers. The thermal printers are more lightweight and portable. Also, they ensure adequate to use on production lines or in handheld models. On the other hand, continuous printers are larger and suitable for fast-moving production lines.
Generally, both types of printers are compatible with a wide variety of ink catalogs. Therefore, they can easily mark parts made from metals, plastics, glass, rubber, etc. The printed codes and tags are usually legible to the human eye, and they are machine scannable.
Pros and Cons of Part Marking
Generally, part marking has several advantages in terms of identification and traceability. There is an extensive array of technologies to choose from. However, each of these processes come with their pros and cons.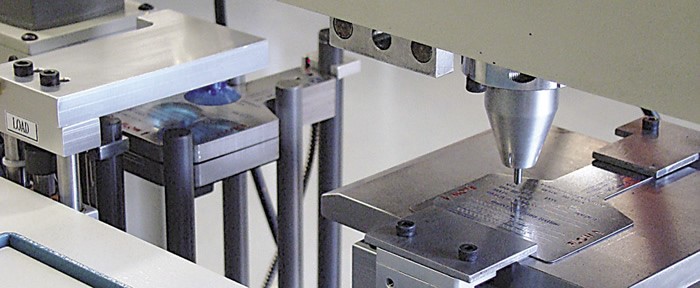 Here are the various benefits and drawbacks of the part marking process in manufacturing:
Pros of Part Marking
The laser marking process and engraving are fast and cost-effective.
Most methods can create marks on fast-moving parts.
Laser etching is useful for hard components and large-scale production.
Dot peening machines can produce different fonts, sizes, and images.
Provides a durable means of identifying components throughout their lifetimes.
Part marking can work on a wide range of materials, including plastics and metals.
Laser marking ensures ease of automation and high quality.
Part marking does not significantly alter the dimension of the component.
Cons of Part Marking
InkJet printing incurs high running costs.
Prints heads may require repetitive cleaning.
Engraving sometimes produces inconsistent marks, which may result in undesired variation.
Chemical etching potentially exposes factory workers to hazardous chemicals.
RapidDirect's Quality Part Marking Solutions
Each marking process in manufacturing has its specialties, strengths, and weaknesses. Therefore, it is important to have a detailed understanding of production methods, materials, and marking tools before making a choice. There's no better way to gather such knowledge than to partner with RapidDirect.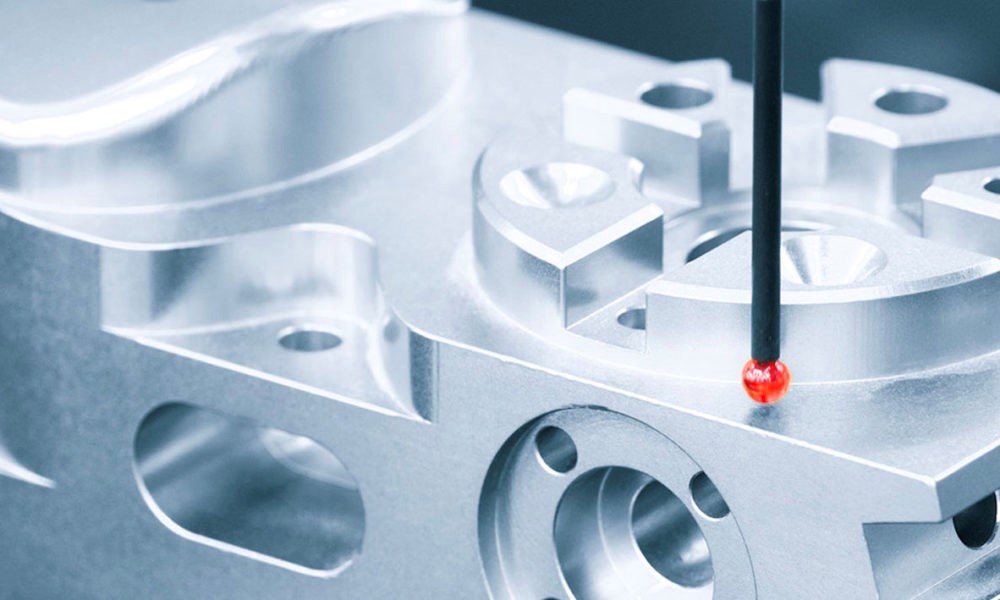 Over the last decade, RapidDirect has worked with clients from different industries of the world to offer top-notch solutions. Our technicians and experts know the best technique for an individual project. We also understand the uniqueness of every client and project. Thus, we leverage the understanding to provide solutions tailored to each client's needs to improve business results.
Our precision machining services from design to prototyping and assembly are second to none. We combine cutting-edge technology with technical expertise to offer timely quality service on a budget. Upload your design file today for an instant quote and professional service.
Try RapidDirect Now!
All information and uploads are secure and confidential.
5 Important Considerations for Part Marking Process in Custom Manufacturing
Every process involved in production comes with a unique set of challenges. With the complexities of the part marking process, it also follows in the same line. While material specification should be top-of-the-line consideration when choosing a marking method, there are several other factors to consider. These factors include:
1. Content of the marking
You need to ask yourself what you specifically want to be marked on your part. Would it be logos or text characters? Barcodes or serial numbers? Most marking processes can mark text characters as the standard feature. However, a software upgrade may be necessary for logos and barcodes. The density and size of the marking are also crucial. You need to know the number of characters and the total marking area to know if the element will fit in the mechanical limits of the process.
2. Location of the marking
Where will the mark be on your custom part? This is the next question you need to answer. The marking process you choose must easily access the space on the component. The marking tool should make the desired physical contact with the part (for contact methods) and otherwise (for non-contact methods).
3. Size and geometry of the part
The item's size helps you to dictate how the marking process will occur. Smaller parts are portable enough. Therefore, they are easily carried and manipulated, enabling their presentation to mark stations at fixed locations. On the other hand, heavy or large parts are much more difficult to transport. In this case, you will need to choose a method that allows you to bring the marking device to the product, which may be in a fixed location.
Part geometry also plays an important role in your choice. Are you working on a curved, flat, or complex surface? Complex markings (such as markings around a cylindrical component) usually require an additional rotary axis. The device must also be able to control the many different axes of motion to produce quality marks on complex part geometries.
4. Product form and function
The intended application of the part is also another crucial factor to consider. The process you choose should never alter the fit, form, or function of the component. This is to prevent rendering the part unusable or structurally compromised. Parts with controlled surfaces need a marking technique that does not remove or displace any material from the part surface. An example of such a method is laser marking. Similarly, parts requiring exposure to extreme conditions need a low-stress method such as dot peening since it does not involve thermal stress.
5. Budget
While this is not directly related to the process, budget constraints will affect your choice of part marking method. In the end, the right choice is usually the best method for the available budget.
Part Marking Finishes FAQs
How does a laser marking machine work?
For laser marking services, the machine uses a focused beam of light to mark surfaces of components. The interaction of the beam with the material's surface alters the properties and appearance of the material. The focused beam targets specified areas on the component to create high-quality, precise, and high-contrast marks. The laser marking machine helps to achieve accurate and permanent marks.
What differentiates laser engraving and laser marking processes?
Laser engraving and laser etching remove part of the surface area of the component. On the other hand, laser marking changes the color of the specified surface on the material. The major difference between these part marking processes lies in the depth to which the laser penetrates the substrate.
What are the drawbacks of the dot peening method for part marking?
While dot peening provides a clean and neat appearance, it does not offer fine-resolution marks on the component. Thus, it isn't easy to create detailed characters and images.
Conclusion
Part marking offers a robust solution to part identification and traceability. While there are many different marking techniques, there are some factors you need to consider before choosing the right one for your manufacturing process. We covered a number of these factors in this guide. Therefore, making a choice should be less of a challenge. If you're unsure where to start, RapidDirect is always available to offer the best and flexible part marking solutions for you.