Thermoplastics are some of the most common materials used to create parts and components we use in our day-to-day activities. There are several reasons for choosing these materials, ranging from increased tensile strength to durability. ABS injection molding is one of the most popular plastic injection molding processes available today.
During this process, liquefaction occurs at 221°F. Then the ABS plastic cools down and is subjected to the heating process again. The ability of thermoplastics like ABS to withstand this change in temperature without getting destroyed is why they are popular in many manufacturing processes. This ABS material guide will put you through everything about it and its applications.
What is ABS Plastic?
ABS is short for Acrylonitrile Butadiene Styrene, an amorphous thermoplastic that is opaque and can resist impacts. It is one of the most popular material options for injection molding, and it is a polymer made of three monomers, as illustrated in its name. Since it is an amorphous material, it has no true melting point.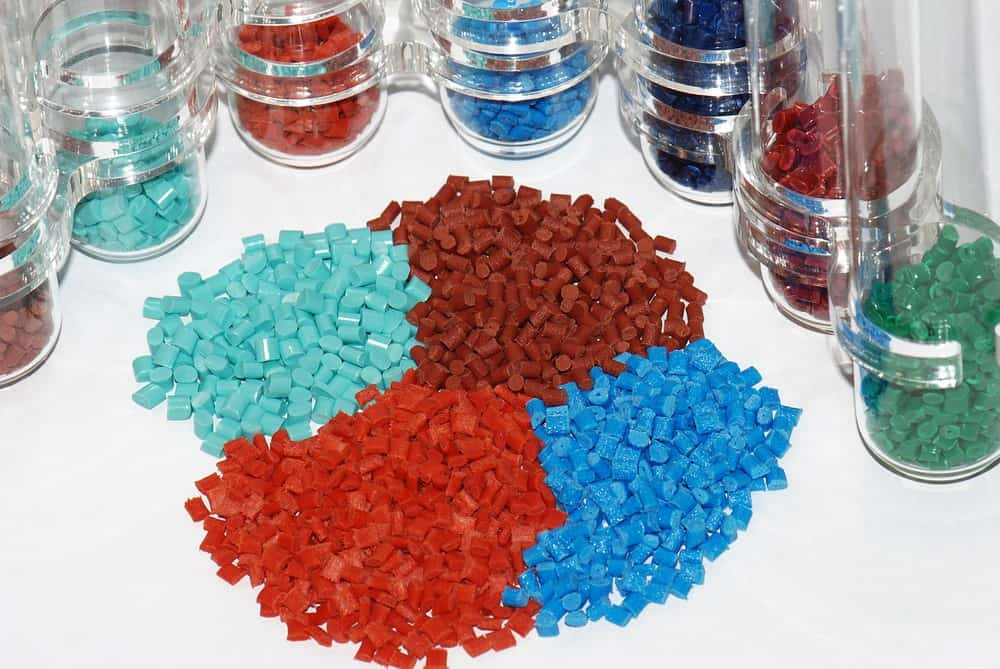 The styrene gives the plastic a shiny, impervious surface. On the other hand, the polybutadiene content offers excellent toughness at a wide range of temperatures. It is also possible to modify the chemical structure of ABS. Consequently, the modification improves various characteristics of the plastic-based on specific applications.
ABS plastics are thermoplastics and have applications in many industries requiring strong and impact-resistant materials manufacturing. As a thermoplastic material, ABS does not burn upon heating. Instead, it becomes liquid during the ABS molding process to ensure easy injection molding and recycling.
The most common applications of ABS plastic are seen in keys of computer keyboards, plastic protective coverings, power-tool housing, LEGO toys, and more.
Properties of Plastic ABS
The common properties of ABS plastic include the following:
It has a chemical formula of (C8H8) x· (C4H6) y· (C3H3N) z)
Heat and chemical resistance
Resistance to impact, abrasion, and stain
The typical temperature is 204 – 238 °C
ABS liquefying temperature is 105 °C
Tensile strength = 46 MPa (6600 PSI)
Specific gravity = 1.06
Shrink rate = 0.5-0.7%
Advantages of ABS Injection Molding
There are many benefits derived from ABS plastic molding, so several industries find it very useful. Some of the advantages of the material include:
Energy Efficiency
The machines used for ABS plastic molding deliver excellent performance in the processing of these thermoplastics. Their dynamics and strength ensure continuous and repeatable production performance. The energy-saving system also helps you reduce energy demand and overall cycle times.
Variety of Applications
ABS plastic molding also ensures very versatile applications. This process is adapted to work with ABS resins of various sizes with excellent integration capabilities. This flexibility ensures the production of components for various industries.
Accurate Reproducibility
The ABS injection molding process produces complex parts for complex applications. This is often limited to other injection molding processes. The ability to use complementary techniques and regulated injection molding ensures the reproducible creation of shapes and quality molded parts. Moreover, this material can maintain its characteristics and performance after subjection to drastic temperatures.
Other Advantages
Other notable benefits of ABS molding include:
Stable under load
High impact strength and dimensional stability
High tensile strength
Recyclability
Disadvantages of ABS Injection Molding
While ABS has many advantages, it also comes with some downsides. Some of the setbacks of this material include:
Poor UV Resistance
ABS plastic does not do well in the presence of sunlight. It tends to degrade upon continuous exposure to ultraviolet rays from the sunlight. Therefore, there is the usual need to coat it with a UV-resistant material for adequate protection.
High Smoke Evolution
Although this material is considered non-toxic to humans, it can produce smoke during fabrication. This may be unsafe for operators and technicians.
Poor Fatigue Resistance
ABS plastic may not be very suitable for high-stress applications because of its poor fatigue resistance. It may degrade easily upon continuous exposure to stress or strain.
Considerations in ABS Plastic Injection Molding Process
Before ABS Plastic injection molding processing, there are some things you need to put in place. The following guide will ensure successful molding and desired results: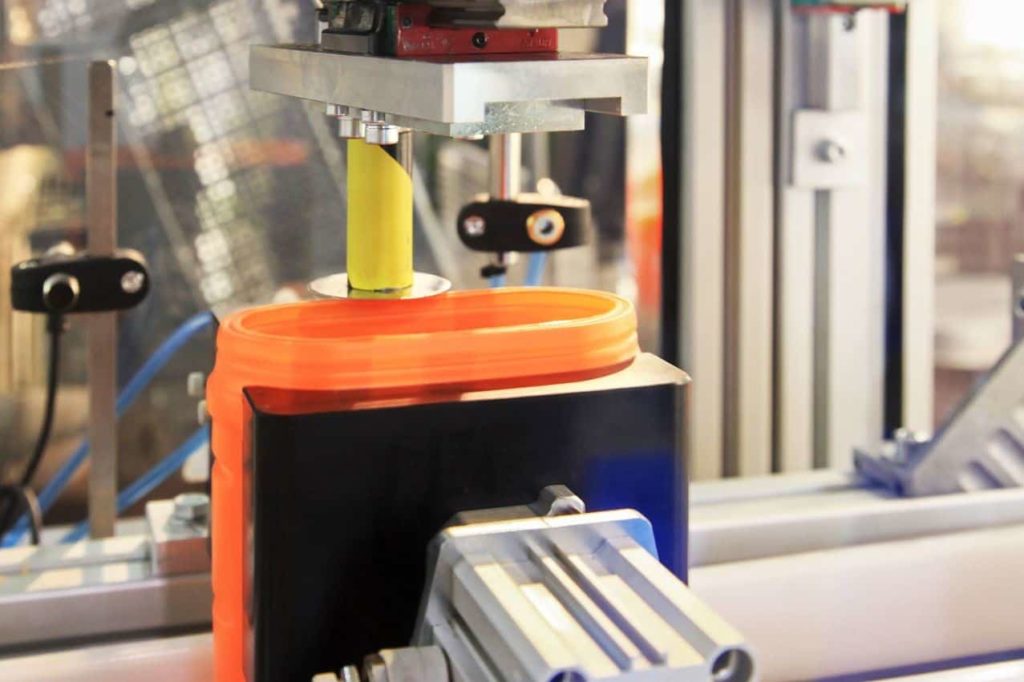 Consider ABS Plastic Parts Design
The wall of the plastic parts design must be uniformly thick such that there is a 25% range of diversification between the wall thicknesses of the part. Prevention of massive stress is possible when the thickness of the wall is uniform. There is a need for extra ribs or radii to enhance the strength and snap.
Furthermore, the wall thickness will determine the size of the radius. Therefore, you must ensure that the ratio of the radius to the wall thickness is not less than 0.3. The more the radius, the lesser the stress. However, it would be best to be cautious in excessively using a large radius because shrinkage will occur when the radius is too big. Therefore, there is a need to also consider the possibility of shrinkage during the abs injection molding process.
Dry ABS Material Before Processing
ABS plastic will absorb water whenever it is present in the processing material. Thus, ensuring a thorough drying of the material before processing is crucial. Many problems will result from ABS plastic absorbing moisture. The major issues are increased operating costs and more time spent in the process. Likewise, failure to take off the water will lead to the molded parts becoming cloudy.
Although when storing and transporting a heat-resistant ABS resin, absorption of water from the atmosphere will occur. The range of the moisture absorption is within 0.2% to 0.4%. However, before processing the ABS plastic molding, the moisture content needs to reduce drastically to 0.05% or less. This will help prevent injection molding defects during the process. The temperature at which drying take place is 80-95 ℃, and it will take three to four hours for completion.
Molding Temperature Control
Another consideration for ABS injection molding is temperature control because overheating of the plastic ABS can lead to thermal decomposition. If manufacturers apply excessive heat to the material, the chemical bonds break. As a result, brown granules on injected molded parts will occur. The temperature control problem is mostly unavoidable when using old equipment with poor temperature control.
However, the molding temperature needs to be high when the injected molded ABS parts contain high gloss and ensure not to damage the material in the process. Therefore, when using ABS plastic with the mold, the temperature is higher than other materials used in processing. The recommended temperature range is between 180-230 ℃. Likewise, the higher the temperature, the less time you should expose the plastic to such temperature to prevent degradation.
Injection Pressure
Unlike other injection molding materials, the high injection pressure is necessary for ABS plastic due to its viscosity. This may not apply to a simple, minor, or thick product. However, an excessive increase in the injection pressure can cause molded parts to stick together due to the increased friction.
In addition, separating the molded parts causes the production cost to increase. On the other hand, low pressure leads to an increase in mold shrinkage, thus, resulting in intolerable components with inferior qualities.
Injection Molding Speed
The injection speed is also crucial to ensure the top-notch final products. Excessive injection speed will cause burning or thermal decomposition of the plastic material. Also, poor glossiness, weld lines, and discoloration are some problems resulting from an overly increased speed.
However, insufficient mold filling will occur when the speed is too slow. Therefore, there is a need to balance the momentum for the proper processing of the material. In addition, the ABS plastic shot size needed to ensure dimensional stability is lesser than other plastics. Also, the materials you need to use for processing will reduce without deviating from the techniques.
If you aren't sure where to start your plastic parts, you might contact RapidDirect before you look for other manufacturers.
Try RapidDirect Now!
All information and uploads are secure and confidential.
Applications of ABS Plastic Molding
Every day, we use materials manufactured with ABS plastics for our daily activities. ABS plastics are helpful both in industrial and commercial practices mainly due to their ability to resist various physical and chemical changes.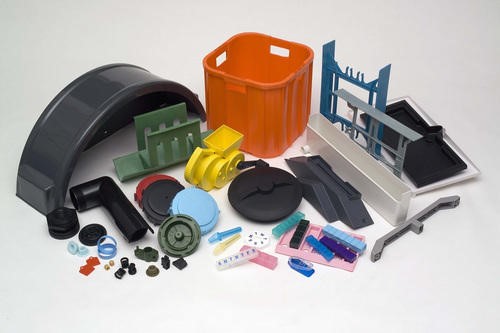 Also, it is among the first-choice materials in modern-day molding because of its low melting point and eases to the machine. Likewise, ABS plastic use incurs low cost. Therefore, many manufacturers use it for plastic injection molding.
ABS plastic has applications in different spheres of life, and some of them include:
Automotive Industry – It is especially useful for products required to be light and as alternatives to metals. Examples of its materials include door loners, instrument panels, dashboard components, pillar trim, handles, and seat belt parts.
Commercial Applications – The technique has uses in the commercial industry, especially for products used at home. Such products include refrigerator liners, vacuum cleaners, control panels, and food processors.
Electrical Industry – Applications of ABS in the electrical industry include electronic enclosures and computer keyboards.
Building and Construction Industry – Especially used for pipes and fittings. This is because ABS plastic has high impact resistance and can withstand chemical and physical changes.
Other applications include making musical instruments and sporting facilities. It is also useful for manufacturing medical materials like compressors and nebulizers.
RapidDirect's Custom ABS Plastic Injection Molding Services
At RapidDirect, our custom injection molding services are second to none. We have the right manufacturing technologies, resources, and highly qualified technicians to deliver the best services at all times. Thus, we help you manufacture high-quality and durable injection molded parts at competitive pricing.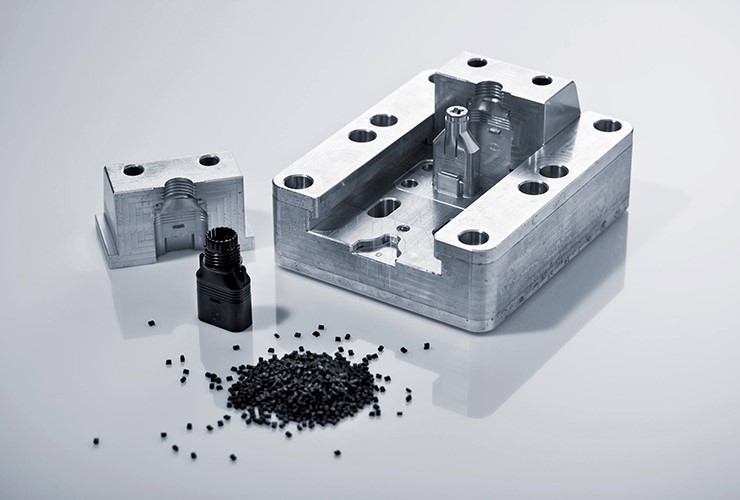 Our expert team is always available to solve your manufacturing problems at all times. RapidDirect is ready to put you ahead of the competition with our technologically advanced platform. This platform allows you to get instant quotes, manage your quotes and orders while viewing the state of your project. Get in touch with us today!
Conclusion
ABS is among the commonest plastics used for injection molding. It is a heat-resistant thermoplastic and durable material, making it valuable, which is why it is helpful in many spheres of life. Suppose you are looking for a plastic injection molding option at relatively lesser costs. In that case, you should consider ABS plastic molding. Whenever you hit crossroads when selecting the best plastics for injection molding, contact RapidDirect expert guidance.
FAQs
Is ABS Toxic?
ABS plastic is harmless and non-toxic. This is one reason many experts advise using this material for several applications. Exposure to this plastic does not cause any known harmful effects on the health. On the other hand, some plastics are carcinogenic. When heated, they release harmful fumes that have adverse effects on health. However, it is important to note that the use of ABS plastic for medical implants is discouraged.
Does ABS Plastic Break Easily?
One of ABS plastic properties is the ability to withstand high temperatures and is non-sensitive to humidity changes. Molding ABS plastics at high temperatures increases their resistance to heat, but when molded at low temperatures, the strength of the plastic increases. Thus, whenever the required product needs to be solid and impact-resistant, ABS plastics are perfect for production.
How to Calculate the Cost of the ABS Injection Molding Process?
To calculate the cost, you need to add each of the materials and tools used. Then divide the total by the number of parts. Next, add the answer to the costs per hour. Finally, divide whatever your answer is by the time of production. This will give you the ABS injection molding costs.